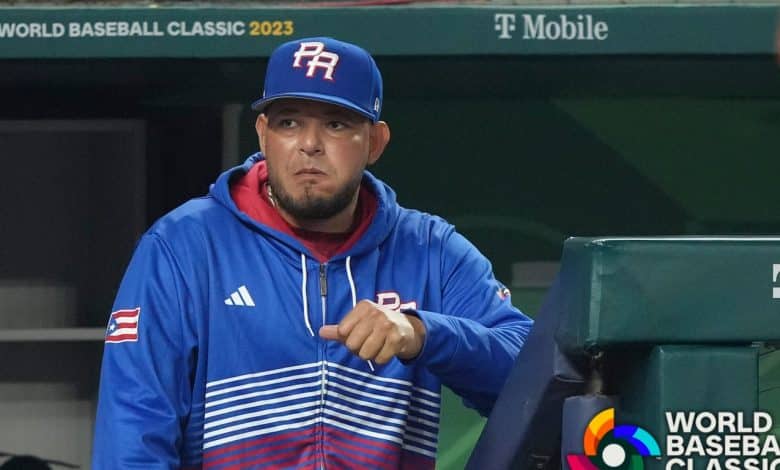 Yadier Molina and the Puerto Ricans' run has just come to an end at the World Baseball Classic, but the former St. Louis Cardinals catcher has enjoyed his experience so much that he sees himself managing in the Majors one day.
Recall that Molina was in charge of the formation of Puerto Rico which caused some surprise by reaching the quarter-finals in the current edition of the World Classic. Unfortunately for him and his teammates, Mexico shattered their dream by coming from behind.
This classic, strong in emotion, gives a foretaste of the next major league baseball season which will get under way at the beginning of April. Molina, who spent his entire 19-year career in the Majors at St. Louis, went from young retiree to manager of a team of professional players in just a few months.
Asked whether he enjoyed this experience, the principal concerned responded positively and he anticipates one day being able to manage a Major League team. However, he wants to make time for himself to spend quality time with his family members.
Molina and his teammate Albert Pujols made headlines in 2022 when they jointly completed their last lap in the great circus of professional baseball. Fueled by this strong dose of adrenaline and pride, the moment was well chosen for Molina to make his debut as manager.
Pujols, like Molina, also plans to one day manage a big league side. Easier said than done, you might say, and you're right.
Being a star player doesn't make you an ideal manager candidate. The fact that Molina has spent his entire career behind the plate and has won no less than nine Golden Gloves makes me predict an interesting career for him at the helm of a team.
It is known, the receivers represent a nursery for managers. These direct the matches with a master hand and Molina did it particularly and for a long time. Ask Adam Wainwright what influence Yadier Molina had on his career and you won't have a doubt in your mind.
A recipient has an IQ linked to the game which is superior to most players playing in other positions on the pitch. It is therefore normal that the one who is decisive in several facets of the game can be the right candidate to reproduce the whole thing comfortably positioned in the dugout.
Yadier Molina's journey may be over for this year, but expect him to become manager in the Majors within a few years.