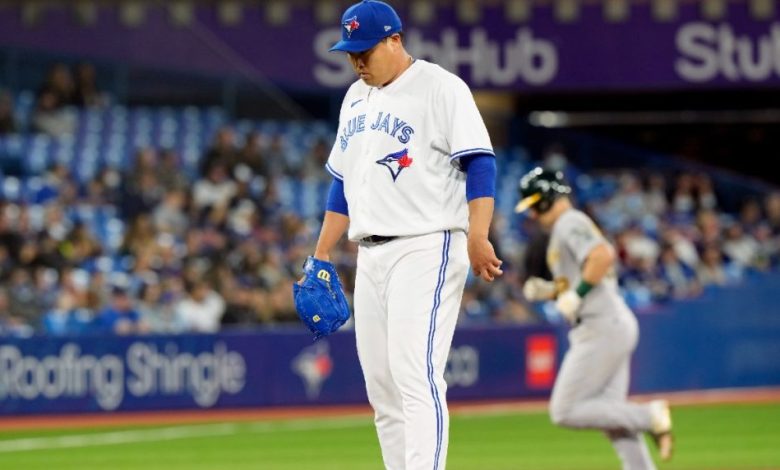 Last season, Hyun-Jin Ryu underwent Tommy John type surgery. The Blue Jays pitcher had surgery in June 2022.
It is often said that an operation of this kind ensures you spend at least a year on the sidelines. But in fact, often, it pulls on the 15 months. Setbacks in progress happen.
In my head, I forget Ryu for the 2023 season. If he comes back, it will be a bonus for the Blue Jays organization, quite simply.
That being said, the principal concerned is not of the same opinion. He told a reporter that his rehabilitation is going well and that he is aiming for a return in July.
Because the Blue Jays are aiming for top honors, there will be competition in the rotation, and he is out of contract, Ryu will want to come back and help his club.
After difficult 2021 and 2022 seasons, he will no doubt want to end his four-year contract in force for him and for the Jays.
And he will no doubt want to help his friend Alek Manoah to help progress.
After a good month in Korea, Ryu will be back in the United States shortly (probably in Dunedin) to continue his rehabilitation process. We imagine that he will be well surrounded in the facilities of the Blue Jays and with the doctors of the club.
If he were to come back strong mid-season, it would be like a deadline addition, but at no cost in return.
And if he's fit, what a rental player he would be.