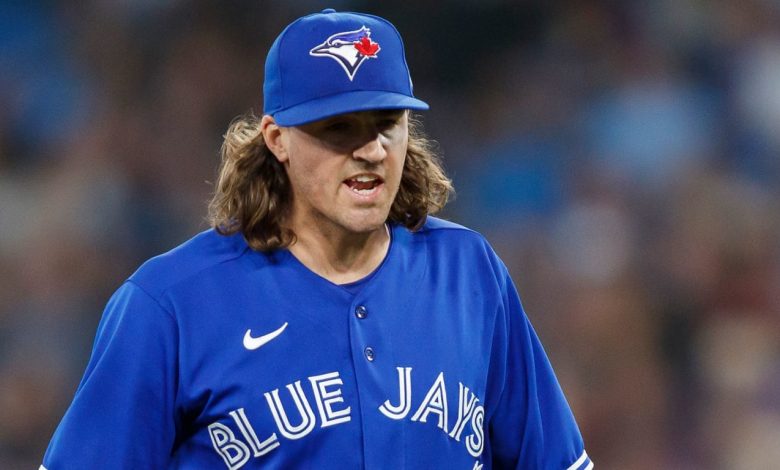 The new format of the playoffs in major league baseball will certainly provoke a good dose of adrenaline among the supporters of the teams involved.
In Toronto, following a very disappointing first game against the Seattle Mariners where the offense generated almost nothing, the pressure is now on the shoulders of starter Kevin Gausman, whom John Schneider has chosen to keep his team alive.
By offering Gausman the opportunity to earn $ 110 million by signing with the Jays before the 2022 season, the team's management may not have suspected that this signing would possibly become the focus of this campaign. The Jays had no idea that the one they preferred Gausman could become the gravedigger of their proteges.
A free agent at the end of last season, Robbie Ray did not feel wanted enough to stay in the Queen City and he chose to sign a pact with the Mariners following a successful 2021 campaign and a Cy Young. Serendipitously, Gausman and Ray will square off today in a game that could turn out to be the Jays' last of 2022.
Both gunners in today's game didn't have a 2022 season that matched their talent and Gausman was even slightly better than Ray. Both had a rather ordinary September and they will try to make a difference in this duel.
Luis Castillo silenced the mighty Blue Jays offense yesterday and the likes of Vladimir Guerrero Jr., Bo Bichette, Alejandro Kirk and Teoscar Hernandez will have to do more to give the team's fans more value for their money.
Luckily for them, X-rays on George Springer's left forearm came back negative. The Toronto squad's spark plug is expected to be part of the starting lineup when the two teams take to the field in the late afternoon.
Elsewhere, the Rays, Cardinals and Mets will also want to salvage their season following losses suffered yesterday.
In Cleveland, Tyler Glasnow will have the heavy task of keeping the Rays alive, he will face Triston McKenzie on the side of the Guardians.
On the side of Busch Stadium, in Saint-Louis, hope that the supporters of the Cardinals will not have to leave the game with their heads bowed as was the case yesterday afternoon. For the occasion, Oliver Marmol will give the ball to Miles Mikolas. The latter will face Aaron Nola for the Phillies.
As read in the previous text, Jacob deGrom will jump on the mound at Citi Field with the firm intention of defeating Blake Snell and the Padres and ensuring that Mets fans are not shamed.