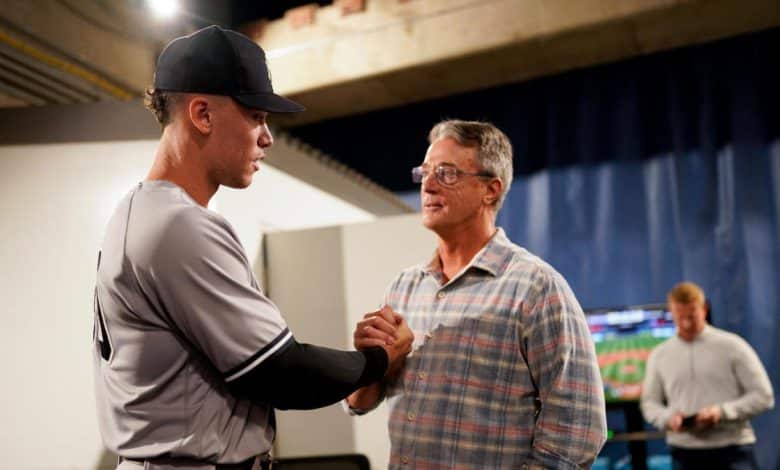 Aaron Judge can no longer hit his 62nd home run
This afternoon, the Yankees played their last home game of the regular season. It was a great opportunity for Aaron Judge to hit his 62nd homer of the season.
That said, the Orioles haven't necessarily always offered good shots to the Judge. It was 0-for-3 with ANOTHER walk.
I understand when a big club that's in the playoffs doesn't throw anything good at it. But the Orioles, for a few days, have been eliminated from the playoffs. Why not give him anything good?
Whoever hit his #61 home run in Toronto will therefore have to resolve to hit a possible #62 home run in Texas, where the Yankees will end the season.
It's less fun than if it had taken place at Yankee Stadium, but let's hope #99 can pull off such a feat in Texas.
It would be better than nothing.
The Padres are in the playoffs
The Milwaukee Brewers will have to work hard to make the playoffs. They had a golden schedule with four games against the Marlins and three against Arizona at the end of the season, but…
Unfortunately, they don't seem to want to win. The Milwaukee club lost three out of four games (including today's) and this allowed the Padres to qualify for the playoffs for the second time since 2006 (they made the playoffs in 2020) in the National.
Juan Soto is back in the playoffs.
There is therefore only one place left in the National and it will belong either to the Phillies, who are finding their way back to victory, or to the Brewers. With three games left, the Phillies are two games ahead of the Brewers and a magic number of 1.
It takes a breath of fresh air in Anaheim.
Will Tommy Pham be back in Boston?
104 wins for Dusty Baker.