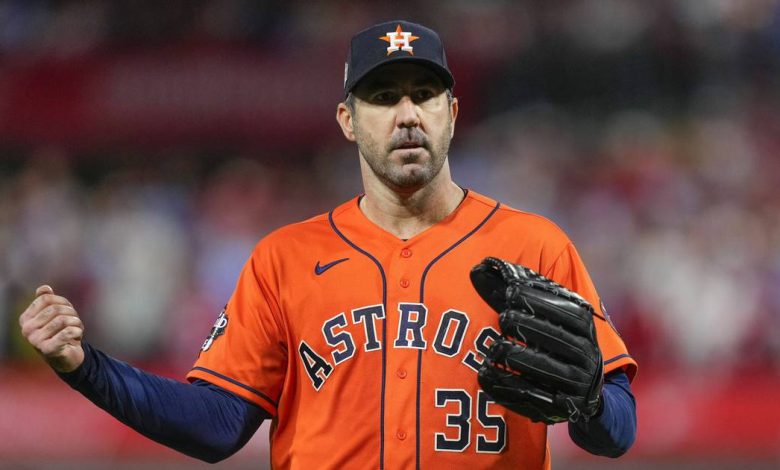 Right now, the New York Mets are working hard to bring Jacob deGrom home. After all, when he's healthy, he's the best gunner in his profession.
The club believe they have a good chance of signing him.
But if ever he does not stay in town, the club will have to get their hands on an impact thrower to help Max Scherzer in his duties.
After all, besides deGrom, Chris Bassitt and Taijuan Walker are free.
Right now, unless you consider Carlos Rodon a top pitcher, the only other such pitcher that's available is Justin Verlander.
And that's why the Mets are keeping his candidacy in mind in case deGrom wants to leave.
I have the impression, as I said this morning, that the more "desperate" clubs will be interested in deGrom and Verlander. After all, to give more than $40 million a year to a pitcher, no matter how good, you have to be in a bit of trouble.
And the Astros, who have an excellent rotation, are not "in trouble" enough in my eyes to go that far with Verlander.
I see the Dodgers and Mets being among the finalists for Verlander. Recall that Walker Buehler suffered a Tommy John and that Tyler Anderson returned to Anaheim.
In the case of deGrom? I see the Mets and Rangers battling… and the Angels should be there, if they knew what they were doing.