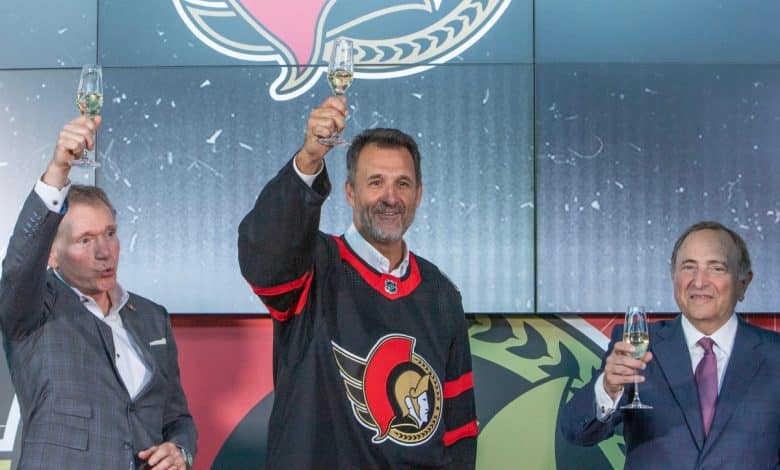 There is now no longer any doubt, Michael Andlauer has changed his allegiance.
The former shareholder of the Montreal Canadiens, who officially became the owner of the Ottawa Senators on Thursday, was quick to express all the dedication he intends to offer to his new team, and above all, his fans.
"You are the safety rope of the team and you are underestimated in my opinion," he said on Friday during his official presentation. "We play between two major markets, Toronto and Montreal. They both believe they are the center of the hockey universe. I've been underestimated my whole life and I know we have the team to prove them wrong. "
The NHL announced Thursday that the sale of the team to the Andlauer-led group had been unanimously approved by the league's board of governors and that the transaction had been finalized.
"Although I have the official title of owner of the Senators, I understand that this city and the fans, you are the true owners. And I promise to take care of your team with the utmost respect, integrity and care, both on and off the ice. "
The Andlauer Group reached an agreement to buy the team in June for an amount estimated at approximately US$1 billion.
"To my beautiful children, […] thank you for allowing me to spend your inheritance so that I can pursue my passion. "