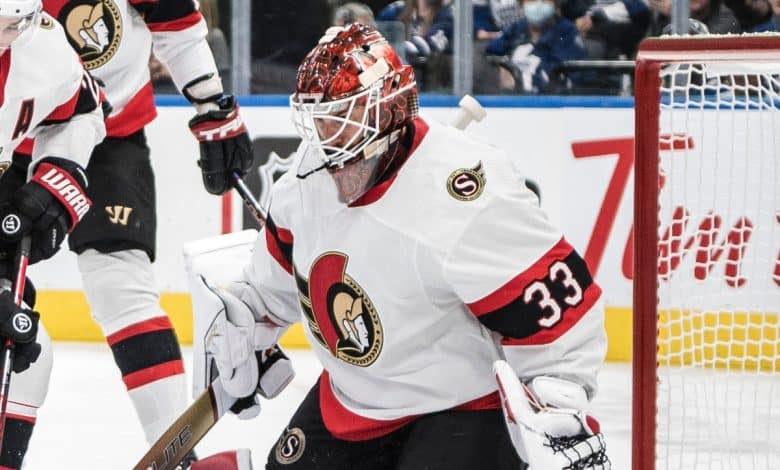 Ottawa Senators goaltender Cam Talbot has started skating and taking shots again, but he's not ready to return yet, head coach DJ Smith said.
Talbot, who was expected to miss five to seven weeks with an upper-body injury, won't play his first game with the Senators for a few weeks.
The 35-year-old doorman was acquired from the Minnesota Wild in the summer for Filip Gustavsson. He made 49 starts last season, maintaining a 32-23-4 record with a 2.76 goals-against average and .911 save percentage.
Talbot began his career in the National Hockey League with the New York Rangers. He also played for the Edmonton Oilers, Philadelphia Flyers and Calgary Flames.
He is 201-142-37 with 27 shutouts, a 2.63 goals-against average and a .915 save percentage in 396 games.