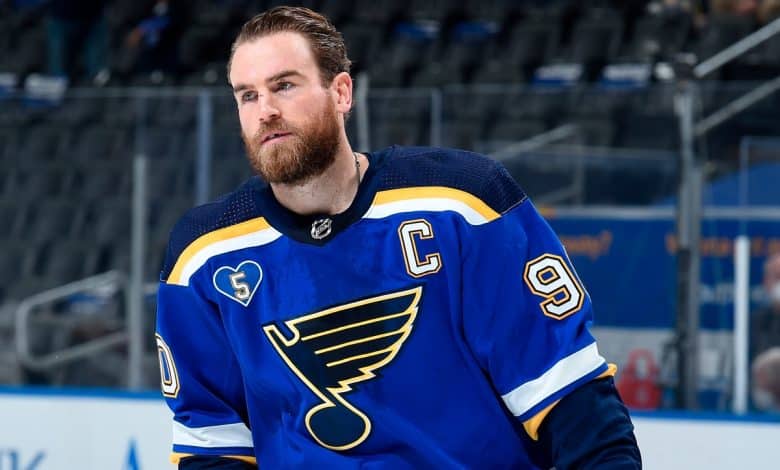 What could be better than a match against their rivals the Montreal Canadiens for the baptism of Ryan O'Reilly and Noel Acciari with the Toronto Maple Leafs.
Acquired from the St. Louis Blues the day before in a three-team trade, both players will make their debut in their new uniforms tonight at Scotiabank Arena.
According to Leafs head coach Sheldon Keefe, they wanted to jump into action immediately without having had the chance to step on the ice during a first collective practice.
For captain John Tavares, this exchange is a strong message from the leaders about the aspirations of the club this year.
"I was happy to see the news when I woke up, it's exciting for the team and without a doubt our fans," Tavares said Saturday morning. When Kyle (Dubas, the general manager) and the management make a gesture like this, it sends a strong message that we believe in the team and in what we want to accomplish. It is an additional source of motivation for the group. "
The Maple Leafs dream of their first Stanley Cup title since 1967, but they haven't made it past the first round of the playoffs since 2004. Ranked fourth in the Eastern Conference, it's now or never to confirm regular season successes and break that curse.
"It shows the direction we want to take and the level of confidence in the organization," confirms defender Morgan Rielly. Adding these two good players is a way of saying that we are in the race and that we believe in it, but there is still a lot of work to be done. It's simple, we're better now. We already believed in ourselves before, we had the desire to win and go far in the playoffs, but with these additions, it's a good feeling to think about what we could achieve. "
O'Reilly, 32, has 12 goals and seven assists in 40 games with the Blues this season. He earned the Conn-Smythe Trophy after leading St Louis to the title in 2019. He also won the Selke Trophy as top defensive forward in 2018-19.
"He has a style similar to (Patrice) Bergeron, so good in both directions of the ice, solid on the face-offs. He's a great competitor with leadership qualities," Tavares also compared. He is versatile and I remember seeing it already when we were playing at junior level. He is complete and he will serve as an example within the team. "
Acciari, 31, has 10 goals and 8 assists in 54 games so far this season.
Sheldon Keefe said he had trouble sleeping last night thinking about the options he now has at center thanks to these new acquisitions.
"Ryan has a better point-per-game average in the playoffs than in the season," Keefe said. And Noel is another good competitor. "