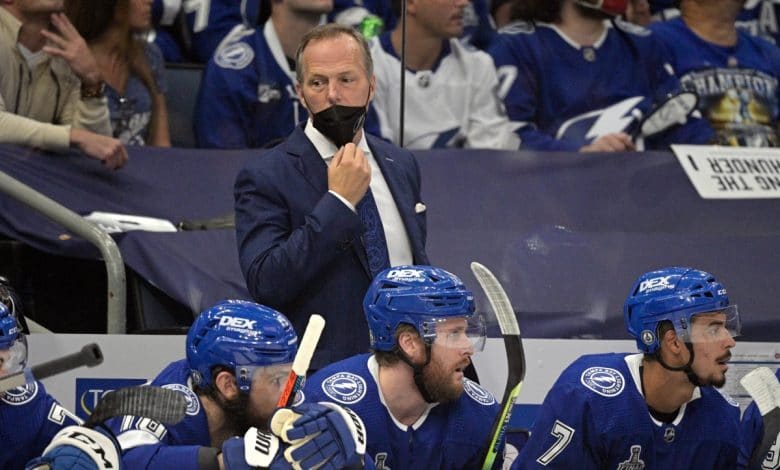 Tampa Bay Lightning head coach Jon Cooper said he took the news that once again deprived the NHL of participation in the upcoming Olympics, this time in Beijing in February.
"To be honest, it was devastating," Cooper told our collaborator for The Athletic, Pierre LeBrun.
Cooper was expected to find himself behind the Canadian team bench, a moment he looked forward to.
"I watch the sport and his marriage to Canada and you see the passion for each other. The excitement of being appointed to this post was not taken lightly, "he said.
"I was honored and I remained humble in the face of this opportunity. To see everything slipping under your feet, there is only a void left, "he added.
Cooper had inherited the post last August and he is well aware that such an opportunity can come once in a lifetime. His candidacy was almost unequivocal this year after leading the Lightning to two straight Stanley Cup wins.