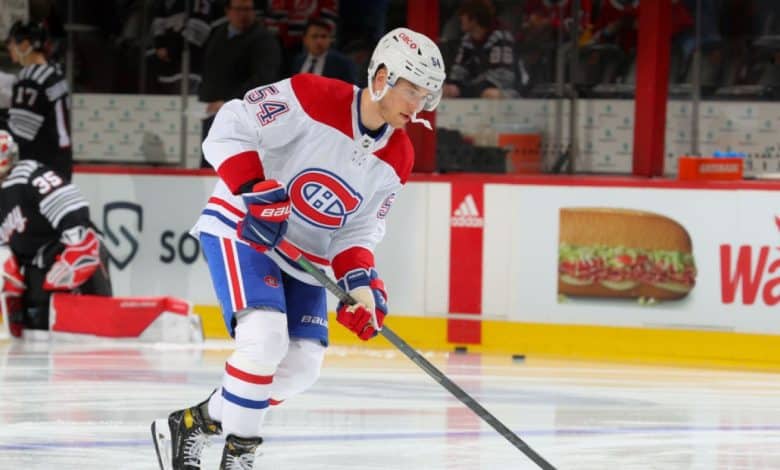 After a two-part home stay, the Montreal Canadiens players will have the opportunity to bond during a long four-game trip.
The Habs flew to Buffalo on Wednesday. He will begin his journey of just over a week with a duel against the Sabers on Thursday. He will then spend four days in St. Louis, punctuated by a duel against the Blues on Saturday. The final two stops will be in Minnesota and Winnipeg next Tuesday and Thursday, respectively.
"We're going to face some good teams, but it's also an opportunity to spend time with each other," said captain Nick Suzuki after the Canadiens' 3-1 loss to the Wild on Tuesday at the Bell Centre. We also have group activities on the schedule. "
Chris Wideman will play the role of tourist guide during the stay in St. Louis, he who is originally from the region. In particular, he must welcome members of the Canadiens to his regular golf club on Sunday.
"We can already see how eager he is to show us the city," said defender Jordan Harris after practice with the Canadiens on Wednesday.
The Canadian will try to find the path of victory. After winning his first two home games during the most recent stay in Montreal, he suffered two consecutive losses against the Dallas Stars and the Wild.
"They are two physical teams, who work hard and play the right way," said defender Kaiden Guhle. It's up to us to overcome the challenge of teams playing this way. I don't think we had bad games. The leaps just didn't go in our favor. "
The Canadian could get reinforcements during his trip. The team hit the road with officially just six defensemen on its roster, after trading Corey Schueneman to the Laval Rocket. This suggests that Joel Edmundson could return to the game during the stay abroad.
Separately, Wideman and forward Josh Anderson did not participate in practice. Instead, they enjoyed a day of treatments.