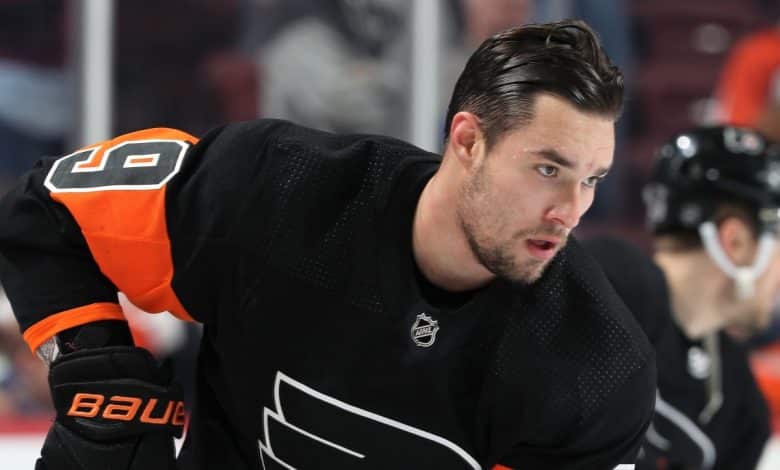 MONTREAL — NHL commissioner Gary Bettman has publicly defended defenseman Ivan Provorov's right not to attend the Philadelphia Flyers' Pride night because of his religious beliefs.
Bettman was in Montreal as part of his annual city tour with NHL clubs. Having no particular announcement to make, he was invited to comment on various current topics.
One of the hot issues in the NHL for a week is Provorov's decision not to participate in the Flyers' warm-up before a game against the Anaheim Ducks on January 17, since the team was wearing jerseys with rainbow designs to celebrate the LGBTQ+ community.
Provorov is a Russian Orthodox Christian. He said he "respects everyone", but added that he "wants to stay true" to himself and "to my religion".
His trainer John Tortorella came to his defense, saying he respected the fact that he was faithful to his religious beliefs.
On Tuesday, Bettman publicly commented on the matter and made essentially the same speech as in the statement issued by the NHL the day after the incident.
"The league and its teams try to represent the best values ​​in their community," he said. We want to have a positive impact in people's lives, whether it's with an evening for mental health or by trying to welcome a portion of society that historically has not felt challenged or included in our universe. But ultimately players also need to be comfortable with these initiatives based on their beliefs and a balance needs to be found. "
Bettman added that he respects "people's religious beliefs."
Here are other issues addressed by Bettman in bulk :
Too balanced a schedule?
Under the NHL schedule, the Canadiens and the Boston Bruins will meet only three times this season. Yet the NHL has often emphasized in the past the development and maintenance of regional rivalries.
They also met for the first time this season on Tuesday, in the Habs' 48th game.
"Where are you going to take the matches from? Fans across the NHL want to see every team in their arena at least once," Bettman said.
There is obviously no interest at present on the part of the NHL to change the way of doing its schedule.
An investigation drawing to a close?
Bettman said the NHL's investigation into the June 2018 Hockey Canada scandal is nearing its conclusion.
A woman was allegedly sexually assaulted in a hotel room by eight players, some of whom may be playing or have played in the NHL.
"An investigation of this nature, obtaining access to information and people, it does not happen by snapping your fingers, insisted Bettman. We want to do things right. We are not the only ones investigating. Apparently no one has finished. We want to come to conclusions, but we haven't reached that point. "
Towards the rise in the ceiling?
Bettman was cautious about the possibility of the salary cap for NHL teams jumping by more than $1 million.
He said it's possible revenue will increase enough for players to finish repaying amounts placed in trust that have exploded during the pandemic.
This situation will then lead to a return to significant increases in the salary cap, which could give more flexibility to general managers to make trades.
Nothing new for Quebec
Asked if there was any news regarding the file of a possible return of the Quebec Nordiques, Bettman repeated that the NHL has no expansion plans for the moment.
When the Arizona Coyotes situation was brought to the table, Bettman said he was confident the team would be able to fill its future arena in Tempe.
He even noted that the team currently has better box office receipts at Mullett Arena, despite its maximum capacity of 5,000 spectators, than it did before at Glendale.