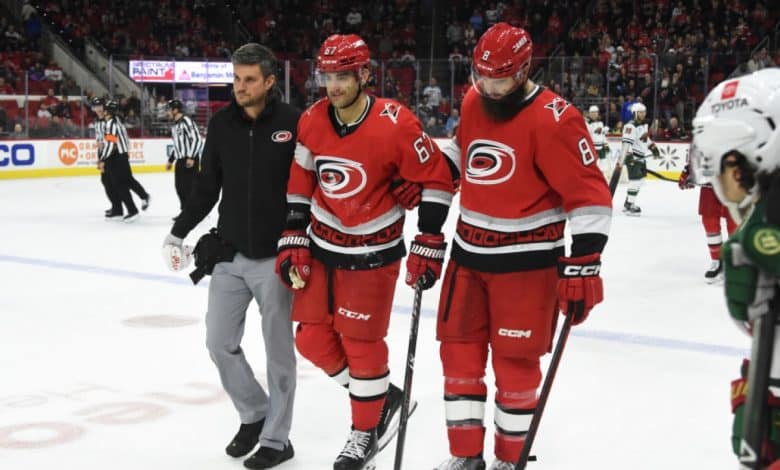 The Carolina Hurricanes placed winger Max Pacioretty on the injured list on Friday, less than 24 hours after he suffered the injury on a non-contact play late in the game against the Minnesota Wild.
Late in the afternoon, Pacioretty confirmed that he suffered the same injury that caused him to miss the first three months of the schedule, a torn Achilles tendon.
The Canes winger was injured with 19.3 seconds left in the game, when he had control of the puck near the net and the ramp. He stopped skating when he wanted to change direction and grabbed his right calf.
The former Montreal Canadiens and Vegas Golden Knights needed help retreating to the locker room and couldn't put weight on his leg.
Carolina acquired Pacioretty from the Golden Knights in a trade last July in hopes of filling a need for offensive production at the wing position.
He played his first game on January 5, appeared in three more games before missing two with a lower-body injury. He returned to play on Thursday.
In the five games he played for the Canes, Pacioretty scored three goals.
Now 34, the American has 326 goals and 319 assists in 855 NHL games.