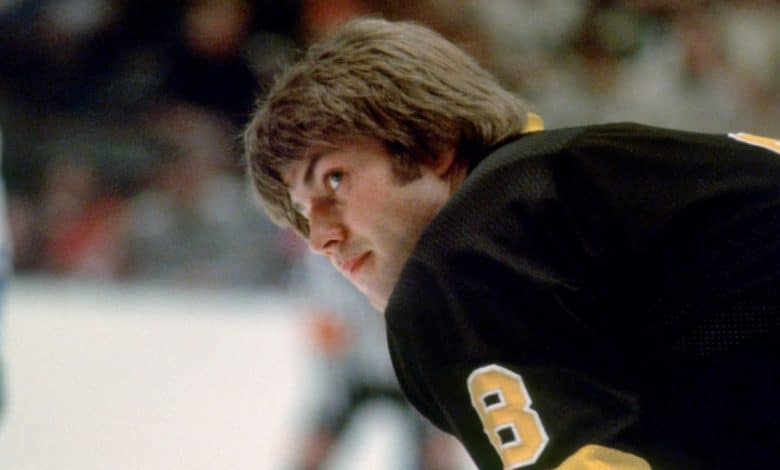 Former Boston Bruins forward Peter McNab died Sunday at the age of 70.
A native of Vancouver, he played eight seasons with the Bruins from 1976 to 1984.
After spending the first three seasons of his career at Buffalo, McNab was acquired by the Bruins from the Sabers in 1976 and went on to score at least 35 goals and 75 points in six consecutive seasons.
Set a career-high 86 points (38 goals, 48 ​​assists) in his first season with Boston in 1976-77, where he made the All-Star Game and helped the Bruins reach the Finals of the Stanley Cup against the Montreal Canadiens.
McNab, who played 595 regular-season games with Boston, ranks 11th in Bruins history in goals (263), 13th in points (575) and 16th in assists (324). In the playoffs, he ranks eighth in goals (38), 13th in points (74) and 18th in assists (36).
McNab is also one of six Bruins players with six seasons or more than 30 goals, along with Phil Esposito, Rick Middleton, Johnny Bucyk, Cam Neely and Patrice Bergeron.
He was traded to the Vancouver Canucks in 1984 and spent two seasons there before ending his career with two seasons for the New Jersey Devils. In total, McNab played 954 NHL games, recording 363 goals, 450 assists and 813 points. In 107 career playoff games, McNab had 40 goals and 42 assists for 82 points.
McNab later embarked on a career as a commentator with the Devils in 1987-88 and later with the Colorado Avalanche.
In 2021, McNab was inducted into the American Hockey Hall of Fame.