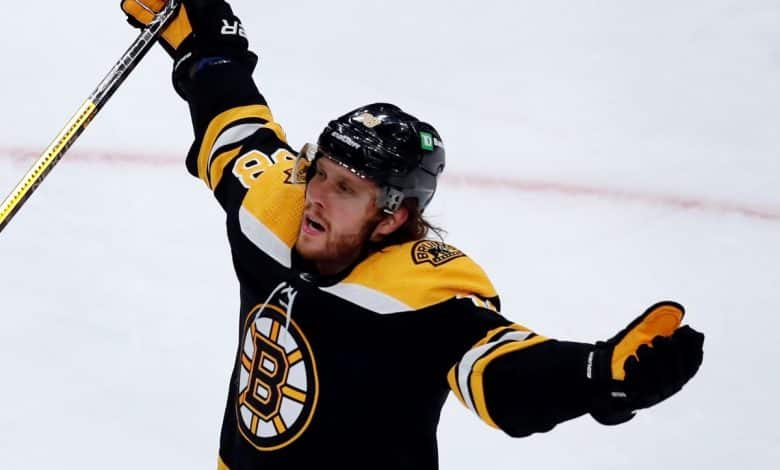 While his future seems to raise several questions, Boston Bruins forward David Pastrnak reassured the fans of the team by affirming his desire to get along with the team that drafted him.
" Sure. We love being here. It's our home. This is where I became a man. I spent amazing years here with Rebecca and we are happy. But my focus now will be on Game 1," Pastrnak said on whether he intended to sign with the Bruins, according to Joe Haggerty of the Boston Hockey Now.
Does David Pastrnak expect a contract to get done with the Bruins? "Of course. We love it here. This is our home. This is where I became a man. I've spent unbelievable years here with Rebecca and we are really happy. But my focus moving forward is to be ready for Game 1"

—Joe Haggerty (@HackswithHaggs) September 16, 2022
Rumors swirled that Pastrnak did not have a good relationship with Bruins general manager Don Sweeney, before his agent JP Barry denied the rumours.
The Czech will spend the last year of a six-year contract which earns him an average of $6.66 million per season. He will become an unrestricted free agent at the end of the 2022-2023 campaign.
The 26-year-old Pastrnak had 40 goals and 77 points in 72 games last season. He reached the 40-goal mark for the second time in his career, after scoring 48 goals in 2019-20.
During his career on the Bettman circuit, Pastrnak had 240 goals and 504 points in 510 games.