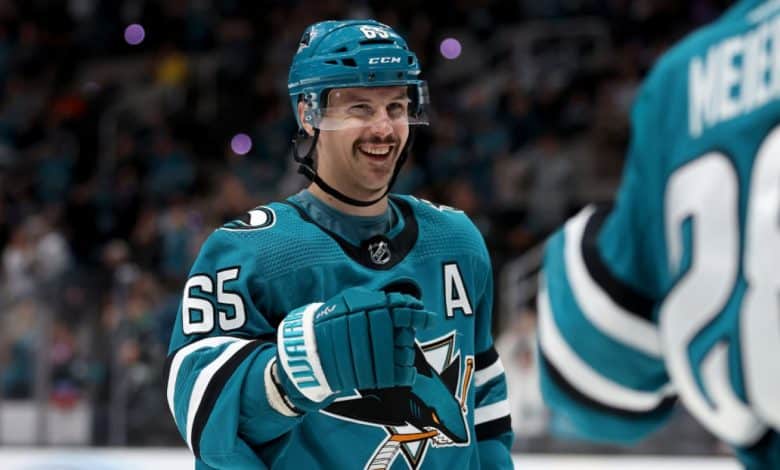 The San Jose Sharks still haven't given up on the idea of ​​trading veteran defenseman Erik Karlsson.
Sharks general manager Mike Grier is currently considering all possibilities on the table to conclude a trade around the defender by the next campaign.
"According to my information, the Sharks have met with Karlsson's representatives and both sides are on the same page. The Sharks and the Karlsson clan have agreed to work together to complete a trade. "
While the Sharks could benefit from this transaction in full reconstruction, Karlsson would be looking for a last chance to win and claim the Stanley Cup, according to LeBrun.
Author of a spectacular campaign of 25 goals and 101 points in 82 games last season, by far the best of his career, Karlsson commands an average annual salary of $11.5 million for the next four seasons, a contract which could strongly interfere with a transaction.
"You also have to ask yourself the following question: is there a team in this market that would be ready to take on its contract worth $11.5 million a year for another four years? asked LeBrun.
If the answer is yes, Karlsson will still have a say since his contract comes with a full no-move clause. The 33-year-old back could therefore decide to refuse an exchange if the destination does not suit him.
Either way, LeBrun thinks the Sharks will have to put water in their wine to facilitate a deal.
"The Sharks will definitely have to withhold some salary, but how much? Both sides have been working for the past week to find a market for Erik Karlsson. "
Drafted by the Ottawa Senators in 2008, Karlsson is a 920-game veteran on the Bettman League and has 178 goals and 761 points with the Senators and Sharks. Karlsson won the Norris Trophy in 2012 as well as 2015 and could claim the honor for a third time this season.