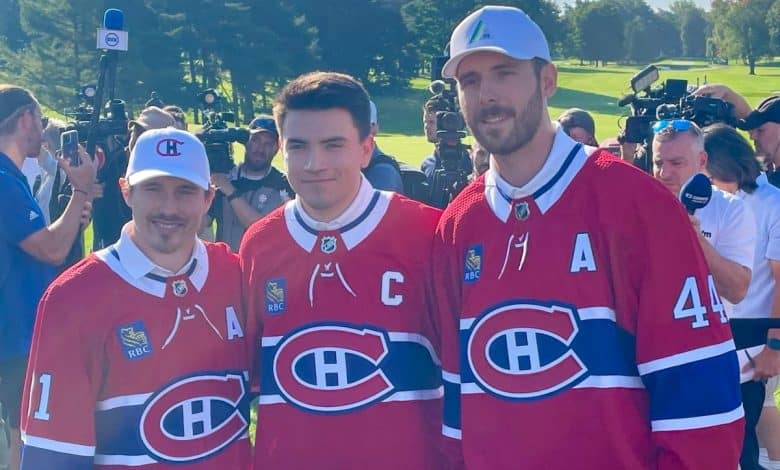 LAS VEGAS — Nick Suzuki's former Canadiens teammate Phillip Danault has offered his former protege a vote of confidence. He believes Suzuki has all the qualities to be a good captain.
"I'm very proud of him and he deserves it," said Danault, who signed with the Los Angeles Kings last summer after six seasons with the Habs. He is very serious in what he does. I think he is perfect for this role."
"It's easy to see that he has leadership qualities. I like the decision of the Canadian and I respect it. He will do a good job," added the Quebecer, during a media tour in the suburbs of Las Vegas organized by the NHL and the Players Association.
Suzuki is about to complete the first season of an eight-year, US$63 million contract. He hopes to prove management right to trust him so much.
"It's a nice feeling. I am now part of a prestigious line of captains with the Canadiens. I am proud to be part of this group," he said.
The question of French
Suzuki learned a bit of French in school growing up in southwestern Ontario, and the new captain of the Montreal Canadiens isn't offended to see Quebec politicians discussing his skills in the language of Molière.
The language issue surfaced as soon as the 23-year-old was named Habs captain on Monday.
As the provincial election campaign heats up, party leaders have lent their support to Suzuki to guide the Canadiens through a successful rebuild. They added that it was crucial that he be able to communicate with fans in French, as well as in English.
"Several Quebec politicians want the players to speak French and I think that's fair," said the native of London, Ont.
"After all, French is used more in Quebec than English," he recalled.
Suzuki conceded it would be nice if all of the Canadiens' players were able to use at least some French words. He added, however, that living in Montreal meant players could get by just fine in English only.
"We don't often need to use it (French), he noted. But they (the politicians) have the right to think that the players should speak French."
"I think I know what I'm saying when I say I speak a little French. I'm better when I read it than when I speak it. I am at a good level, but I can also improve," he agreed.