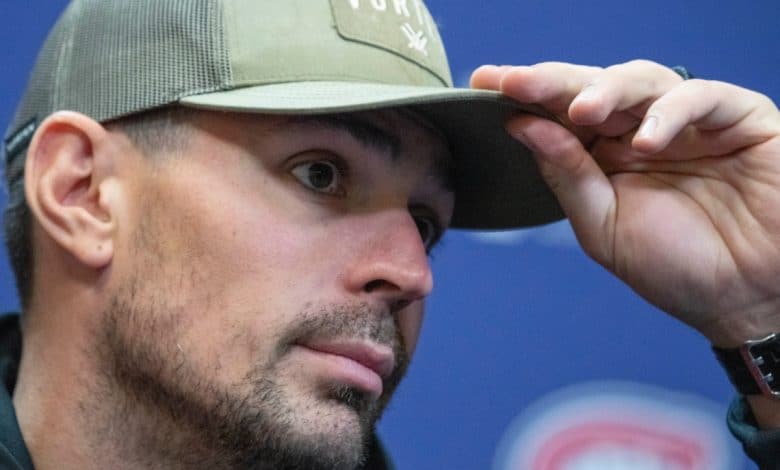 Habs goaltender Carey Price turned to the NHL and Players Association assistance program last year due to a drinking problem. he revealed to the journalist Arpon Basu of the site The Athletic.
In the interview, Price says he was affected by the team's loss in the Stanley Cup Finals in the summer of 2021 and subsequent knee surgery.
"I knew I was coming to 18e hole [de ma carrière]. I was not a happy person, I was not a good father. I drank a lot. I got to a point where I was like, I'm not even having fun doing this. What do I do? I felt like I was coming to a point in my life where I had to make a decision. "
Price says he went public with his use of the NHL's assistance program to show people, especially members of First Nations communities, that it's okay to seek help for "substance abuse issues."
"Addiction is a very big issue in First Nations communities. I have friends and family members who have died from it. So I could have done this in private. No one would have ever known. But in the end, I figured if I faced it, I could lead by example and show that it's okay to ask for help. […] Maybe I could have pulled through and quit on my own. Yes maybe. But ultimately, I wanted to be able to show that it's OK to ask for help. "
Price gave this interview to Basu as part of a series of The Athletic articles on the 99 best players of the modern era in the NHL. Price arrives at 88e rank.
Carey Price meets the media