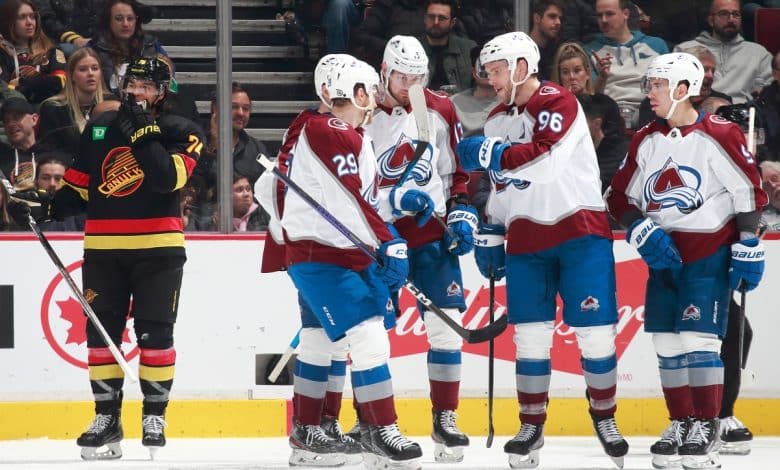 Nathan MacKinnon and Mikko Rantanen each had two points as the Colorado Avalanche easily beat the Vancouver Canucks 4-1 on Friday.
Andrew Cogliano, Valeri Nichushkin, Rantanen and Brad Hunt threaded the needle at the expense of Canucks No. 2 goaltender Collin Delia.
By collecting his 37th and 38th assists of the campaign, MacKinnon approached only one point of the plateau of 700 in the NHL.
The Avalanche star center (24-17-3) also had 10 shots on Delia's net in that game.
Alexandar Georgiev stopped 28 pucks in the win; only Elias Pettersson managed to deceive his vigilance, when the visitors were already in control 3-0.
Despite the score clearly in favor of the Avalanche, the crowd at Rogers Arena showed great class in the place of Bruce Boudreau, whose dismissal now seems imminent.
With Colorado leading 3-1, many of the fans could be heard chanting " Bruce, there it is! "
Boudreau, 66, took a moment to bang his fist against his heart in thanks. This is his second season at the helm of the BC team.
According to TSN's Chris Johnston, Boudreau will be replaced by Rick Tocchet behind the bench for the Canucks (18-24-3) over the next few days.
The Canucks are scheduled to play Saturday night at home against Connor McDavid and the Edmonton Oilers.
Undefeated for four games, Colorado will end a three-game trip Saturday night in Seattle.