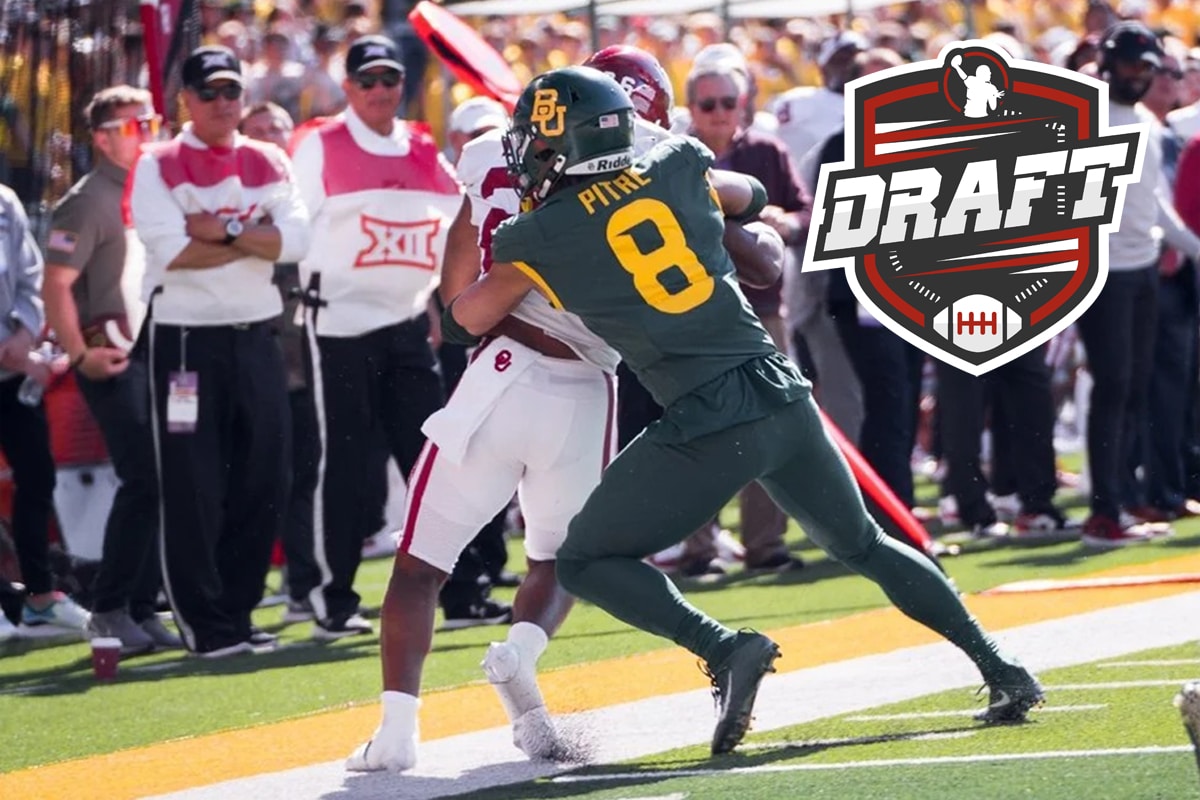 Jalen Pitre – S – 22 years old – Senior – Baylor
Cut : 1m83
Weight : 89kg
Estimated draft position: 2nd round
Stats 2021: 75 tackles including 18.5 for losses, 3.5 sacks, 2 interceptions, 7 passes defended, 3 fumbles covered, 3 fumbles forced
NFL Comparison: Malcolm Jenkins
Strong points
– Mobility / Speed
– Football IQ
– Tackles
– Versatility
– Hands
For a former linebacker converted into safety, one could fear a lack of speed and a weakness in coverage. It's just the opposite. Fast and mobile, Pitre is able to follow his opponent like a shadow, and does not lose mobility when he has to run backwards.
If he has the legs, he also has the brains to play a demanding position. Able to read the game, he projects quickly forward if necessary after quickly analyzing the action. His quality in tackles allows him to be as dangerous against the run as the pass, making him an asset on all three attempts.
In all areas of the game, Pitre is a "playmaker". Endowed with sure hands, he can make the interception as well as succeed in a running game. Author of 18.5 tackles for losses in 2021, his ability to come close to the line of scrimmage is precious. Complete and decisive, the recipe for a champion.
Weak points
– Physical size
– Ceiling / Progression
If Jalen Pitre remains a fine athlete, he does not tick all the boxes to become a versatile safety in the NFL. Lacking an above-average wingspan, it does not exude extraordinary power. Prospect evaluation is done in part on athletic performance, and Pitre is no freak in that regard. If he was used as a linebacker in college, it is in Safety / Slot corner that he can succeed in the NFL.
Rarely used in these first three seasons at Baylor, and mainly as a linebacker, he only convinced in the last two seasons. This progress, although effective, has been slow and raises doubts about its real ceiling. He'll be 23 when the 2022 season starts, and it's likely he's already reached his potential. This is not prohibitive, but can make it "fall" at the end of the second lap, third lap.
The stat
4 interceptions for 0 touchdowns conceded in two seasons (2020 & 2021) in 89 passes in his direction
Air cover is more than ever a requirement for safety, with the exception of some box players. Pitre has proven the last two seasons to be a danger in coverage, using his vision and speed to punish the quarterback. Never putting himself at risk, he limits the gain from attacks and takes decisive action when he can. All-risk insurance for air cover.
Possible destinations
Denver Broncos, Kansas City Chiefs, Dallas Cowboys, Detroit Lions, New York Giants, New York Jets, Philadelphia Eagles
There are many teams lacking safety. Dallas, for example, might want to add a new playmaker after Micah Parsons and Trevon Diggs. He has the leadership mentality that the Texans can sometimes lack, and the position lacks talent. The rival Philadelphia would also be a great destination, to come here again to bring talent and leadership.