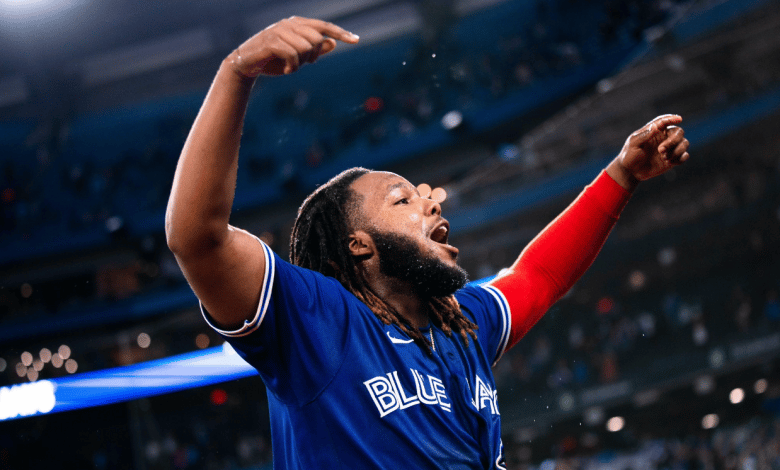 When Vladimir Guerrero Jr. arrived in the Majors in 2019, many people said that Vladdy was "never going to win a Golden Glove", but that his stick was going to give him success.
Results? In 2019 he was one of the league's worst defensive players and in 2020, after just one year at third base, Junior was moved to first base.
It helped him gain the confidence he needed offensively, but he became an excellent first baseman…so much so that he was nominated for a Golden Glove in his third year at first base.
He may not have become the third baseman people expected, but he did manage to become a formidable defensive player at first base.
I don't know if he will win against Anthony Rizzo and Luis Arraez, but it's good to see him there.
He is not the only member of the Blue Jays to be nominated. Jose Berrios (pitcher), Matt Chapman (third baseman), Jackie Bradley Jr. (right) and Whit Merrifield (this is the first year MLB has awarded a Gold Glove for a utility player) are all nominated in the 'American.
Among the nominations in the two leagues that caught my attention, I note the presence of the following players in the lists:
Marcus Semien : The Texas Rangers second baseman has clearly adapted well to his new position since 2021.
jose ramirez : despite a wrist injury, he has been good this year.
Xander Bogaerts : The Red Sox asked him to improve his defense and he did. Hats off…and it'll earn him a few more cents this winter.
Nolan Arenado : This guy has NOT ever won a Golden Glove. He is the best.
Juan Soto : Normally he is a good defensive player, but this year he did not deserve a defensive nomination.
Note that Daulton Varsho (right field and utility) is nominated twice, but not as a receiver, his more natural position. Well then.
Not seeing Manny Machado at third base is embarrassing. He had a superb season that would have deserved consideration, at the very least.
Aaron Judge, who split his time between center and right, would probably have earned consideration if he hadn't played center and stayed on his right.
But in my opinion, he doesn't give a damn right now.
Note also that Isiah Kiner-Falefa, who is "dominant according to internal stats with the Yankees", was not nominated.
It's on November 1, before game #4 of the World Series, that we'll know who won the various titles. By the way, I'm also looking forward to seeing who will win the Platinum Glove in each league.
Here are the lineups for tonight's game.