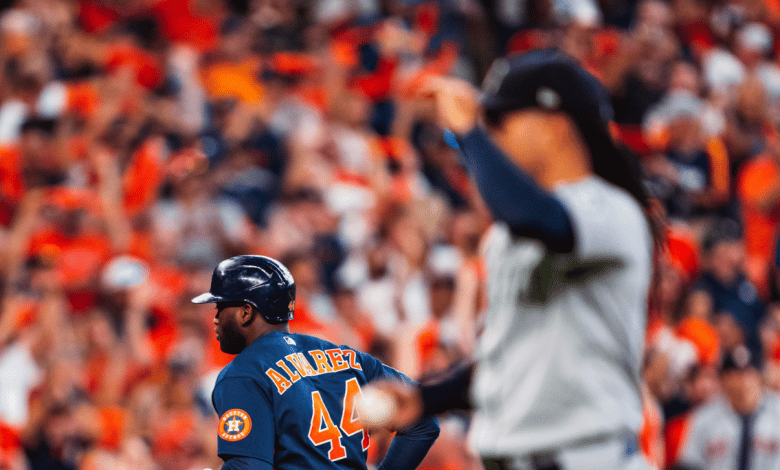 The Mariners are realizing that the Houston Astros are not exactly the same customer as the Toronto Blue Jays.
After losing Game #1 on Tuesday, Seattle has also just lost Game #2 of the series, which is a 3-of-5. The Mariners therefore face elimination.
During the game, let's say the Astros benefited greatly from Yordan Alvarez's slashing. The hitter hit another key hit – a two-run homer – giving the team a late-game lead (in the sixth) against none other than Luis Castillo.
What a hitter, for real.
Castillo was less dominant than against Toronto, which also homered Kyle Tucker, but he still threw seven big innings.
He simply rubbed shoulders with a big client… who also received an intentional walk late in the game because he is so good.
It is therefore, in the end, a 4-2 victory that will give the Astros the opportunity to move (again) to the championship series on Saturday.
The Mariners must therefore win their next three games to survive.