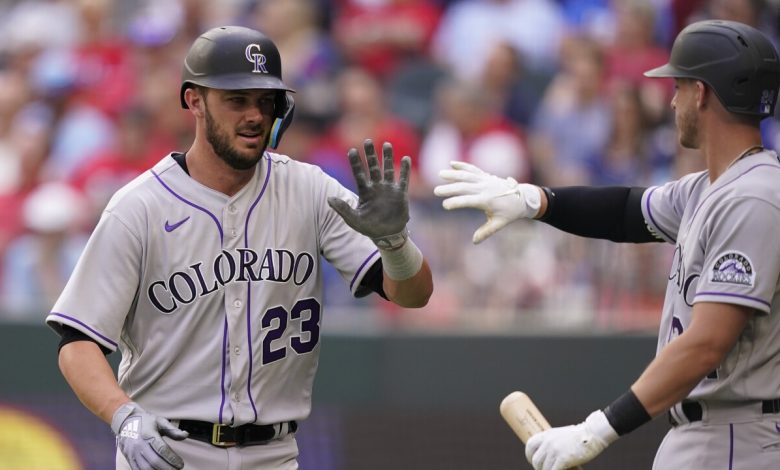 Last winter, two signings were particularly surprising: Carlos Correa for the Twins and Kris Bryant for the Rockies.
If it went relatively well for the first – even if he will miss the playoffs – in Minneapolis, that's another story for Kris Bryant.
His three stints on the injured list (due to his back and his foot) forced him to miss the majority of Rockies games. He only played 42 games, in the end.
And on Saturday, the Rockies announced that his season is, unsurprisingly, officially over.
The left fielder, who hasn't played third base of the year for the first time in his MLB career, has never been able to get his groove on, hitting just five long balls in 42 games . He only has 14 RBIs on the clock.
And the most amazing thing is that his five long balls came on the road. He has therefore not hit any home runs this season.
Of course, we know it's because of injuries, but the fact remains that Bryant plays at Coors Field, a hitting paradise.
We should also remember that he earns $26 million per year over seven years ($182 million in total). He is being paid to lift the club to the top, but injuries have put a damper on his goals.
Clearly, this is (another) season to forget in Denver and for the player, it's not exactly what was planned either. He will have to take care of himself this winter to arrive in good shape.
It will be necessary that on the next day of the year, his relatives wish him health.