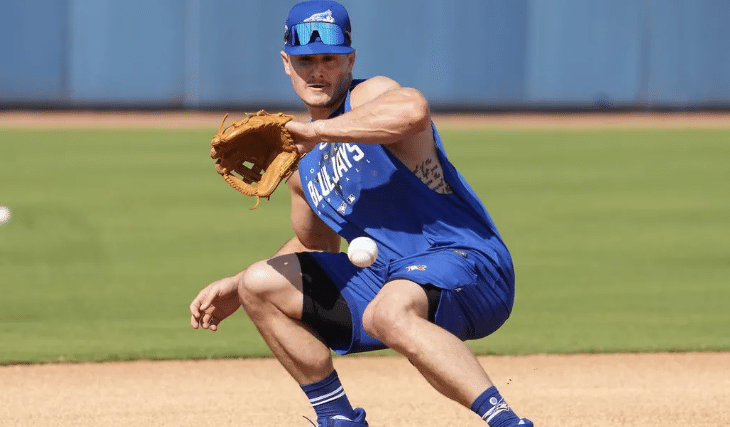 In the last few weeks, Rafael Devers and Manny Machado have put an end to the debate: they will not be free agents in a year. They both signed a contract leading them (almost) to retirement.
Result? When we look at the projectionsthere aren't a lot of really talented hitters.
In fact, let's put it this way: there is Shohei Ohtani, whose process towards self-reliance is well documented, and there are the others. It's that simple.
When we go to salary, we see that there are veterans like Miguel Cabrera, Josh Donaldson and Joey Votto who are there. Their big contract will end and they won't be prized free agents.
But if we take the youngest, we find the names of Teoscar Hernandez, Matt Chapman, Ian Happ or Rhys Hoskins.
This is not the sea to drink.
Inevitably, these guys will get a lot of attention from other teams this winter due to the lack of sticks in the market.
I understand the Blue Jays for having traded Teoscar Hernandez and Lourdes Gurriel Jr. recently.
It's going to be a lot different from other years, when there were plenty of top hitters in the free agency market – especially at shortstop.
In a few months, it will mainly be the launchers that will dictate the market.
If a guy like Matt Chapman is having a great season, Scott Boras' client will be (by far) the best left side infielder on the market.
And that, he knows.
Kevin Kiermaier feels good.