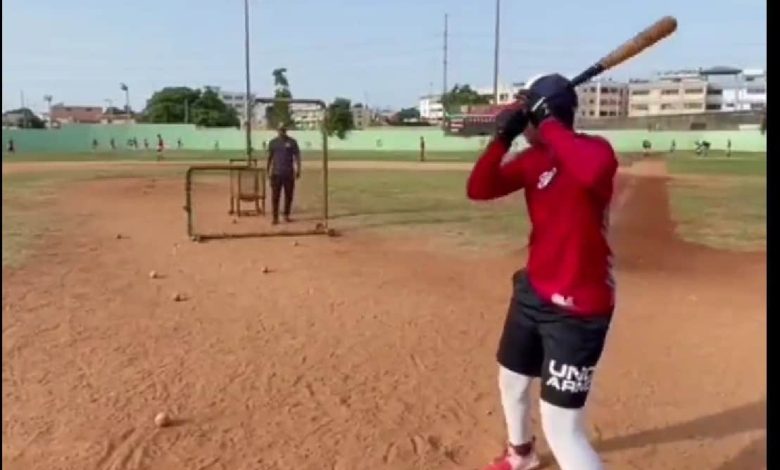 Make no mistake: Juan Soto is one of my favorite players in MLB. The young Nationals hitter is in my opinion the biggest threat a pitcher can face right now (yes, even more than Mike Trout) and he's an extremely rare talent.
In recent days, however, it is his younger brother Elian who has caught the attention. The 15-year-old will be able to sign with an MLB team as an international free agent in 2023, and while he doesn't necessarily have Juan's talent, he's an interesting prospect.
And when the Mets emerged as the favorites to sign him, many saw it as a technique to lure Juan into the Big Apple when he becomes a free agent. We already know that he loves the city and the possibility of playing with his little brother could have encouraged him to sign a check with Steve Cohen.
However, turnaround today: we learn that the young Elian would have changed his tune by deciding to join the Nationals rather than the Mets.
Again, as he can't sign until January 2023, don't assume the signing is set in stone. After all, things have had time to change in the past 10 days, and there are roughly 355 left before he can sign.
However, the probability of seeing him sign on the Washington side seems quite high. His big brother would be the basis of this change of course on the part of the youngster, and as long as the rules concerning international free agents are not changed too much with the next employment contract, the Soto brothers should be reunited in the organization of Nationals.
If I'm a Nationals fan today, I'm over the moon. The fact that Juan made Elian sign with the organization leads me to believe that he is happy there and that he is open to signing his big ($ 500 million) contract in Washington. After all, Juan wouldn't have bragged about a team he's unhappy in to his brother, right?
In short, we'll see if the next few months will turn this decision upside down, but until further notice, we can assume that Elian will join Juan with the Nationals.