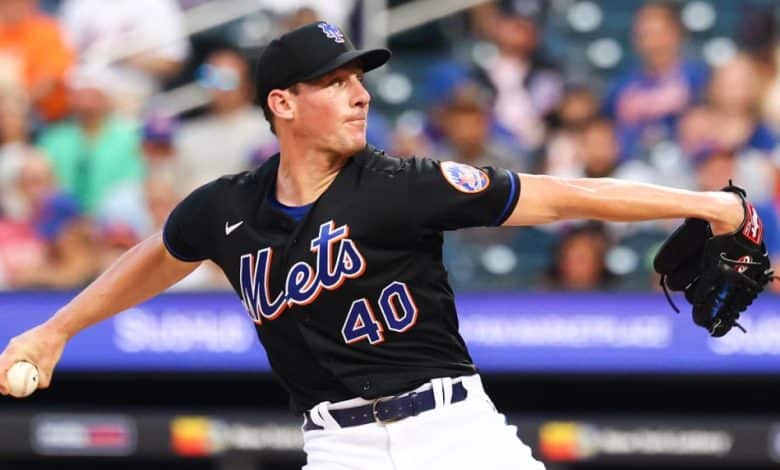 With Chris Bassitt in town, the Blue Jays have a rotation that's great on paper. If the first four pitchers (Alek Manoah, Kevin Gausman, Jose Berrios and Bassitt) do their job and stay healthy, it's going to be fine.
If there is an injury, Yusei Kikuchi AND Mitch White will be in rotation… but hey.
Bassitt, who signed as a free agent for $63 million over three years, knows he signed with a good team. He did his homework on the organization.
When contact was made with the Jays, they weren't the ones who needed to sell him the organization since it was clear the pitcher was interested.
Marcus Semien (who played in Toronto in 2021) and Matt Chapman, two of his former Oakland teammates, contacted him anyway to tell him about the city and the club.
Having Chapman behind him at third base is good for him, but he's just happy to play with a great major league team.
If they[les Blue Jays] weren't able to win the World Series, I wouldn't be here. Simply.

I'm here to win the World Series.

– Chris Bassitt
The fact that Toronto is not far from Ohio (he lives there) also weighed in the balance. He spent many years in Oakland and he knows that sometimes distance matters.
But above all, he wants to win.
To do that, the Blue Jays will have to keep improving. And by that, we are talking as much about the natural progression of the guys on the field as about the additions of the organization.
Because yes, now that the Jays have added in the defensive department (Bassitt and Kevin Kiermaier are part of the line), the club wants to score points.
Replacing Teoscar Hernandez in the outfield via a left-handed stick is a priority. That does not mean that the club will go for a regular, but it can go through a fourth outfielder.
Winter is not over… and money is not an issue for owners.
Dansby Swanson thanks the Braves.
Tyler Chatwood in Pittsburgh.