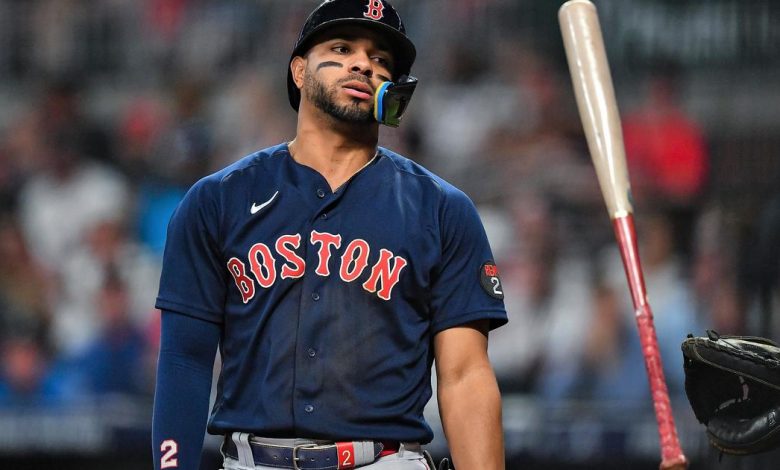 On this first day of the assizes yesterday, many rumors surfaced. That's what it does, when the DGs talk…
Here are the big rumors of the day.
Xander Bogaerts in Arizona?
More and more, the rumors that send Xander Bogaerts under other skies are gaining importance. Why? Because the Red Sox don't seem to be making the offers.
I would be really surprised to see him again in Boston.
But what's amazing is that the Arizona Diamondbacks seem like very strong candidates to lure him to the desert.
Will they succeed in attracting him to an organization that hasn't been able to get its head above water for years?
Mike Hazen, CEO of the DBacks, knows Bogaerts well from his years in Boston, but will the club have the means to match his ambitions? And will Bogaerts say yes?
Who tries nothing has nothing, that said. Madison Bumgarner said yes, him.
The dots on the i's in the Willson Contreras file
In the 2022 season, the Astros had a deal in place with the Cubs to pick up Willson Contreras, but it fell through.
Why? Matter of timing.
Dusty Baker said the Astros didn't feel acquiring him in the middle of the season was optimal for his pitching relationship. But this winter, it could be done.
The Cardinals and Astros seem like the two most logical targets.
A good market for Kodai Senga
Kodai Senga is a little-talked-about pitcher, but the gunner will have several clubs hot on his heels. Of the lot, there are the Mets.
Why? Because all pitchers are in the Mets' sights. That said, we should expect to see all the clubs aspiring to the playoffs talking to him.
Dansby Swanson in St. Louis?
With the signing of Trea Turner in Philly, the dominoes will fall. A guy like Dansby Swanson, if he doesn't come back to Atlanta, will have teams chasing him.
The Cubs and now the Cardinals would be in the mix.
Carlos Rodon will be a rich man
Several teams are obviously on the case of Carlos Rodon in order to try to attract him to them for the next seasons. And it could cost $180 million over six years…
The Yankees are in the mix, as are the Orioles and the Twins.
Liam Hendriks name circulating
The White Sox haven't closed the door on big deals after a really bad season for the club.
Is the closer Liam Hendriks could quit? It seems that his name is circulating in the trading market.