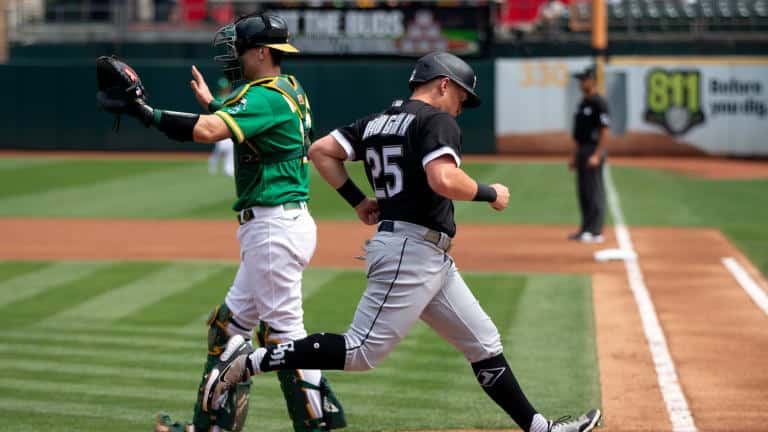 As you know, the Toronto Blue Jays are expected to trade a receiver in the coming weeks. Will Danny Jansen, Alejandro Kirk or Gabriel Moreno be the lucky winner? That remains to be seen.
Having a good receiver is wealth and so the Jays have their hands full. However, there are a few receivers in the market who can get in the way of the Jays.
On the free agency market, Willson Contreras is a name to watch, he who is often linked to the Cardinals. Christian Vazquez is another.
But via transaction, we must not forget Sean Murphy.
Sean Murphy is sometimes overlooked in the receiving market due to the fact that he played in Oakland, but he is a quality candidate nonetheless.
66 RBI in Oakland is not bad.
But OK. As several teams are in the race, including the White Sox, we can think that the A's will have their price to get him out of California.
And now the Rays are also in the picture.
With over 1,000 innings behind home plate last year, he's capable of getting the job done on both sides of home plate. But the important thing for the Rays is the offensive side.
The club wants attack, we will tell each other.
The Rays don't need pitchers (that's probably the only team that does) so that's why the Rays want hitters.
To be continued, then.