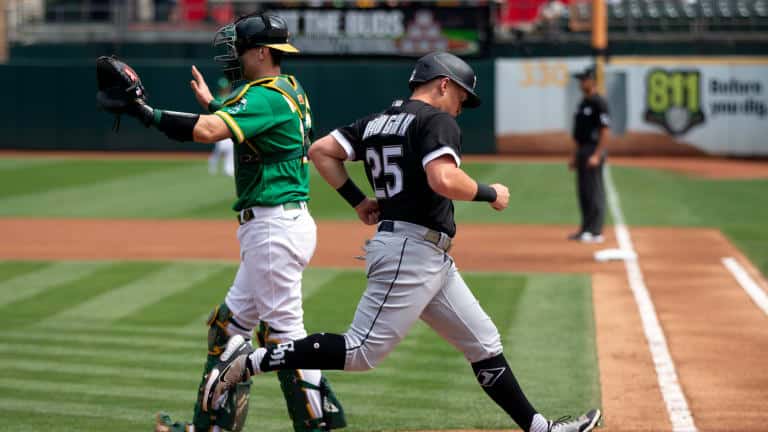 The Braves were one of the better-endowed teams at receiver. With Travis d'Arnaud, William Contreras and Manny Pena, the club had no problem.
But Alex Anthopoulos has found a way to improve.
In a three-team trade, he sent Contreras to the Milwaukee Brewers and Pena to Oakland.
In return? The A's sent Sean Murphy to him.
A year after acquiring Matt Olson from the A's, Alex Anthopoulos has once again danced with his A's counterpart.
Murphy was an in-demand host. So here he is in a transaction that is quite complex at the moment.
Seeing Contreras go to Milwaukee (in his brother's division, which recently moved from the Cubs to the Cardinals) is a risk for the Braves. He has potential, the youngster.
For the Blue Jays, that means the biggest receiver available per trade is now a Blue Jays member: Danny Jansen, Alejandro Kirk or Gabriel Moreno.
Will the Rays, Guardians, Twins, Marlins, DBacks, Padres or Pirates (who just signed Tyler Heinemman to a minors' contract) be in the race?
Results? The transaction market is active again.
Giants or Twins for Carlos Correa?