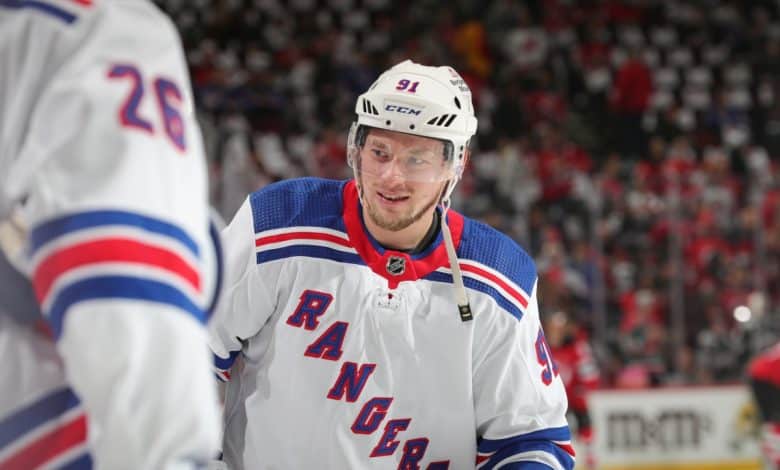 On the outside, Vladimir Tarasenko took a gamble by accepting a one-year, $5 million contract to join the Ottawa Senators instead of looking to a long-term deal.
Tuesday, the main interested party explained what led to his decision by stressing that for this duration, it was according to him the best offer on the table so that he joins a competitive team. He also spoke with Claude Giroux and Brady Tkachuk before putting his name at the bottom of the contract.
"It's an exciting young group of players. They want to win and I felt it was the best deal of a season on my side, "described the striker in a videoconference.
"Discussing with some players, we feel that they are very close to each other, which is important. I want to feel comfortable arriving at the arena so I can be at my best," he added.
It's well known that the Senators are counting on a talented young group that wants to be successful in the season and possibly in the playoffs. The 31-year-old Tarasenko has been in the League since the 2012-2013 season and he had his share of success, notably with his Stanley Cup victory in 2019 in the uniform of the St. Louis Blues.
He hopes to help the Senators make the playoffs for the first time since 2017, after they missed the last game by a six-point deficit.
"I like that it's a young team hungry to win. They seem ready to move on to the next step and I'm very happy to be part of it for at least one season," said the man who finished last season with the New York Rangers.
"I think they won a lot of games last year even though they didn't make the playoffs. I will be able to share my experience of the last few years with them and hope that we will win more games and that we will participate in the playoffs, "he said.
Last season, Tarasenko had 50 points, including 18 goals, in 69 games.