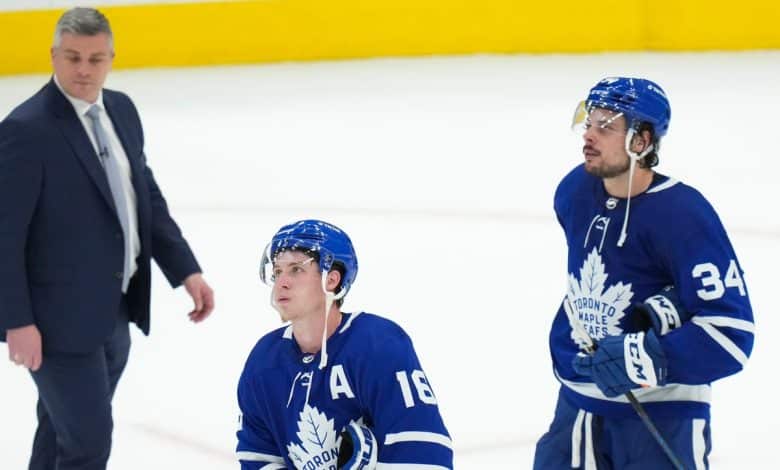 Toronto Maple Leafs head coach Sheldon Keefe pointed the finger at his star players after a 4-2 loss to the Arizona Coyotes on Monday.
The Leafs were 0 for 4 on the power play before William Nylander scored in the third period. Shots on goal were tied at 13 shots after 40 minutes, but the Coyotes had the upper hand in the third period with 15-6 shots.
"Special teams was a problem in this game. I think as the game progressed, they gained confidence and our team, conversely, got frustrated, Keefe said during a press briefing Monday evening. "We didn't adapt and we didn't score with an extra man. We have to improve in this aspect, in several aspects in fact. "
"Our best players haven't found a rhythm. The difference between us and Arizona is that we have elite players. However, they didn't play like elite players, they couldn't tell the difference," added the coach.
After Shayne Gostisbehere put his team ahead, the Leafs were disallowed a goal in the final minute due to a handball pass.
"It's crazy to think that we have to talk about these little details in these covers. We have to do a better job of not putting ourselves in that position," Keefe countered.
Toronto now has a record of two wins and two losses to start the season. They'll host the undefeated Dallas Stars on Thursday before embarking on a five-game road trip out west.