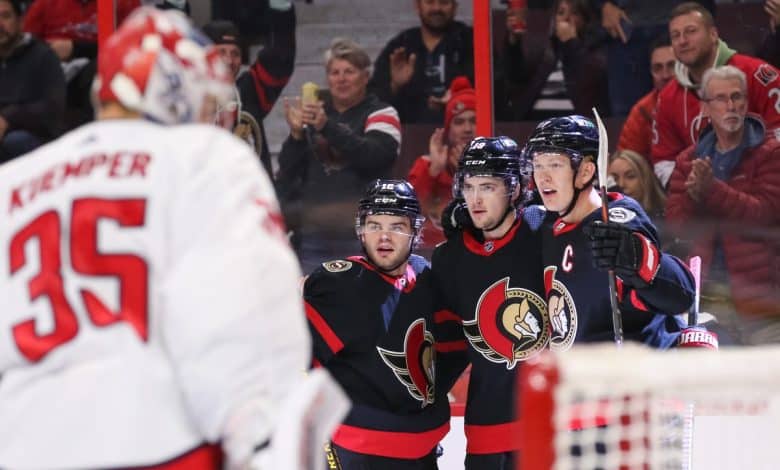 Even though they were down 2-0 after 20 minutes, the Ottawa Senators completely dominated the rest of the game to win 5-2 against the Washington Capitals on Thursday night.
TJ Oshie and Anthony Mantha initially gave the visitors a two-goal lead on power play goals, but Drake Batherson responded with a second-half brace. Brady Tkachuk was complicit in his two goals scored on the power play.
Shane Pinto broke the tie in the third period, before Tyler Motte and Alex DeBrincat completed the scoring in an empty net late in the game.
First choice of the second round in 2019, Pinto obtained a goal in a third consecutive game.
Darcy Kuemper faced a barrage of 42 shots from the Senators' offense. Tkachuk led the charge with eight shots, while Motte fired six.
For the Caps, Anthony Mantha and TJ Oshie scored on the power play in the first period.
Quebecer Mantha scored a third goal this season at 10:35. Dmitry Orlov passed him to the left circle and Mantha beat Darcy Kuemper with a one-timer.
Anton Forsberg earned the win with 22 saves on 24 shots.
The Senators will host the Coyotes on Saturday night. The Arizona team continues its journey in Canada after winning against the Maple Leafs and losing against the Canadiens.