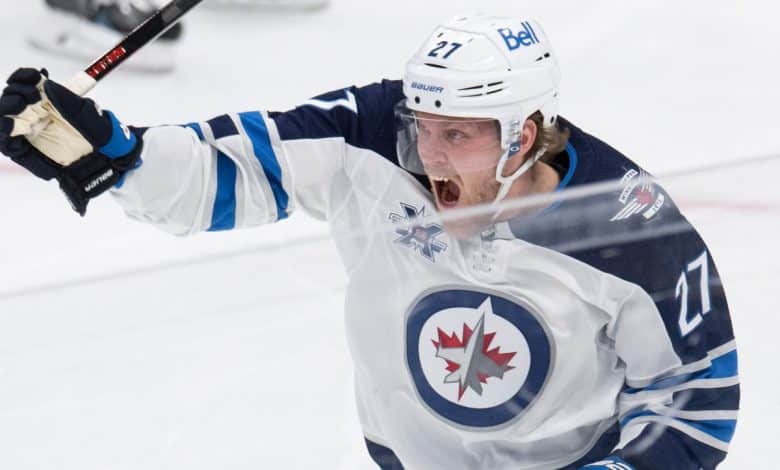 The Winnipeg Jets placed forward Nikolaj Ehlers on the disabled list retroactive to Oct. 18, and recalled forward Dominic Toninato from the Manitoba Moose of the AHL.
Ehlers, 26, last played Oct. 17 against the Dallas Stars, where he recorded an assist. He left Wednesday morning practice with an undisclosed injury and did not participate in Wednesday's win over the Colorado Avalanche or Thursday's 5-2 loss to the Vegas Golden Knights. .
Jets assistant coach Scott Arniel said Ehlers is dealing with a recurring injury. "We are still trying to figure it out. It is a recurring problem. We'll discuss it tomorrow and see where it takes us. "
Ehlers has three assists in two games this season. Originally selected ninth overall by Winnipeg in the 2014 NHL Draft, Ehlers has recorded 164 goals and 197 assists in 480 games during his career.
Kempny's contract bought out, Sustr on waivers
The Minnesota Wild placed defenseman Andrej Sustr on waivers and Michal Kempny's contract was bought out after being submitted to it by the Seattle Kraken on Friday.
A Stanley Cup champion with the Washington Capitals in 2018, Kempny now has the option of signing with another NHL team.
He has one goal in two games this season with the Coachella Valley Firebirds of the American Hockey League.
The one who signed a one-year, $750,000 deal with the Kraken as a free agent on July 24 has 15 goals for 63 points in 247 career games on the Bettman circuit.
Sustr, 31, hasn't played for the Wild in the NHL this season. In 2021-2022, he had one goal and five assists in 38 games with the Tampa Bay Lightning and the Anaheim Ducks.