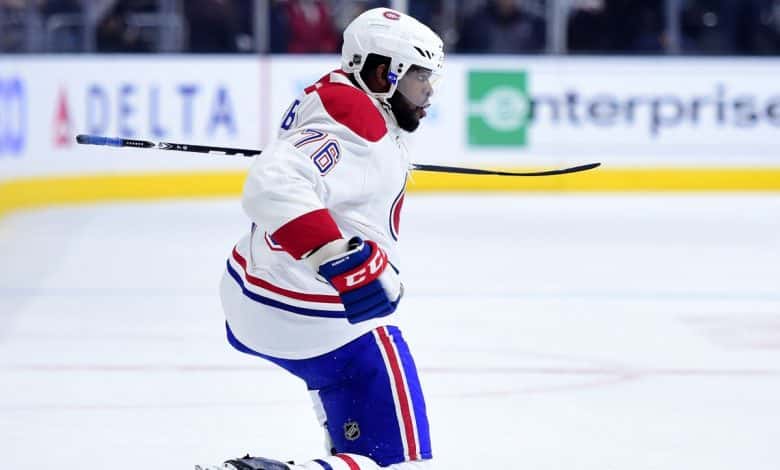 Former Montreal Canadiens defenseman PK Subban has announced his retirement.
The former Norris Trophy winner for the NHL's best defenseman shared the news on social media on Tuesday morning.
The 33-year-old Torontonian played 13 seasons in the NHL with the Canadiens, Nashville Predators and New Jersey Devils.
Subban had 115 goals and 467 points in 824 regular season games. Drafted in the second round (43rd overall) by the Canadiens in the 2007 draft, he added 62 points (18 goals, 44 assists) in 96 playoff games.
The expansive defender won the Norris Trophy in 2013 with the Canadiens. After signing an eight-year contract worth US$72 million with the Montreal club, he donated $10 million over seven years to the Montreal Children's Hospital Foundation. His commitment also provided for him to sit on the Foundation's Board of Directors and to be its spokesperson.
Moreover, the president of the Foundation, Renée Vézina, let it be known via a press release that Subban had informed them of his decision on Monday and that he will continue to be the spokesperson for the Foundation.
"Subban indicated that it was important to him to continue this partnership and he looked forward to being able to devote more time to our young patients and fundraising on their behalf," the statement read.
Subban, who was an unrestricted free agent this summer, has dabbled in television in the past and he touched on new opportunities in his post.
Congratulations on an amazing career!

Thank you for everything, Subby 💙🤍❤️#GoHabsGo pic.twitter.com/QtH6sspQEy

— Montreal Canadiens (@CanadiensMTL) September 20, 2022
"I remember my dreams of playing in the NHL and winning a Stanley Cup, like the guys in the Don Cherry Rock'em Sock'em DVDs at the end of every movie, with black eyes and crushed bones and tears of joy. To this day, I still dream about it," Subban wrote in a post on Twitter and Instagram. However, the end of this chapter is closing and after 13 years in the NHL, I have made the decision to retire.
"I never considered myself or felt that I was 'just a hockey player'. I always thought of myself as a person who played hockey. Having this perspective allowed me to enjoy every appearance as if it were my last, to celebrate every goal with emotion and to play every match as if someone was paying to watch me play and who had never seen me before. ."
"I want to thank my parents, Karl and Maria, for being the best people I have ever been around! I have been spoiled everyday by your love and support, and I don't know how to express how grateful I am to you for the sacrifices you have made for me. I am so lucky to have the best siblings I could ask for.
"To all of my fans who have supported me and continue to support me since the first day I stepped onto the ice, thank you! You lifted my spirits when I needed it, you supported me in difficult times!"
"To an amazing league that has given me the opportunity to compete at the highest level with some of the best athletes in the world. The NHL has also provided a springboard for me to give back through my charities. A sincere thank you to the many players I've played with or competed against who brought out the best in me. My sincere thanks to the Montreal Canadiens, Nashville Predators and New Jersey Devils."
"I look forward to what lies ahead and the many exciting opportunities ahead. I can't wait to share it with you when the time comes!"""With all my love, appreciation, and all the happiness I could hope for, PK"
After six seasons in Montreal, Subban was traded to the Predators for defenseman Shea Weber in June 2016. He then moved to the Devils in June 2019.
The Torontonian was named to the NHL's First All-Star Team in 2013 and 2015.
Internationally, Subban won back-to-back gold medals with Team Canada at the World Junior Hockey Championships in 2008 and 2009 and won Olympic gold in 2014 in Sochi.