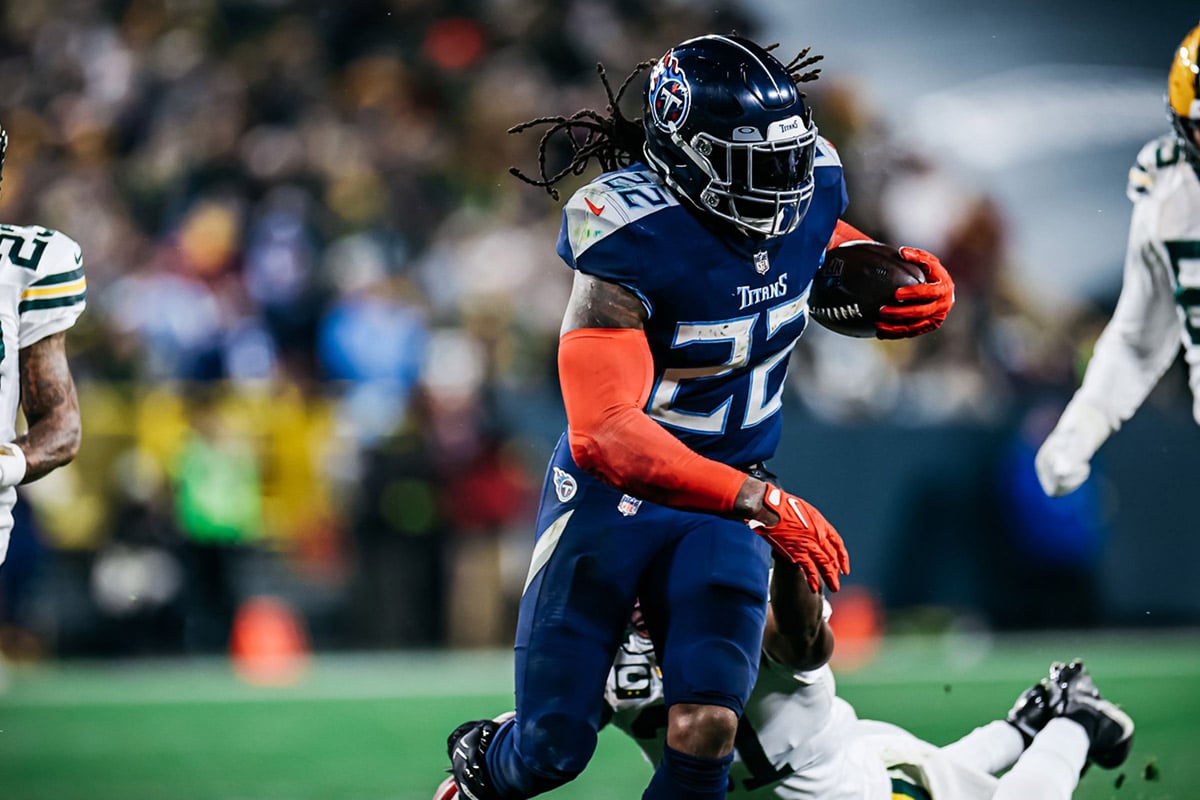 One of the best riders in the league could change teams.
Barely a year ago, the Titans qualified for the playoffs with the status of the best AFC team. But since then, the team has acted as if it had engaged the reconstruction mode. After AJ Brown, it is now Derrick Henry who could leave Tennessee. According to BallySports.com's Michael Silver, the navy and azure could make their star runner available for a trade.
Henry has no more guaranteed money in his contract, and has a salary of $10.5 million scheduled for 2023. If he leaves, the Titans could save $6.3 million in their payroll.
At 29, even if his statistics remain very respectable, they are in slight decline compared to his great years which can play in the motivation of the club. The running back was named 2020 Offensive Player of the Year, led the league in carries three times, and led in yards rushed twice. Last year he produced 1,538 yards rushing for 13 touchdowns, plus 398 receiving yards.