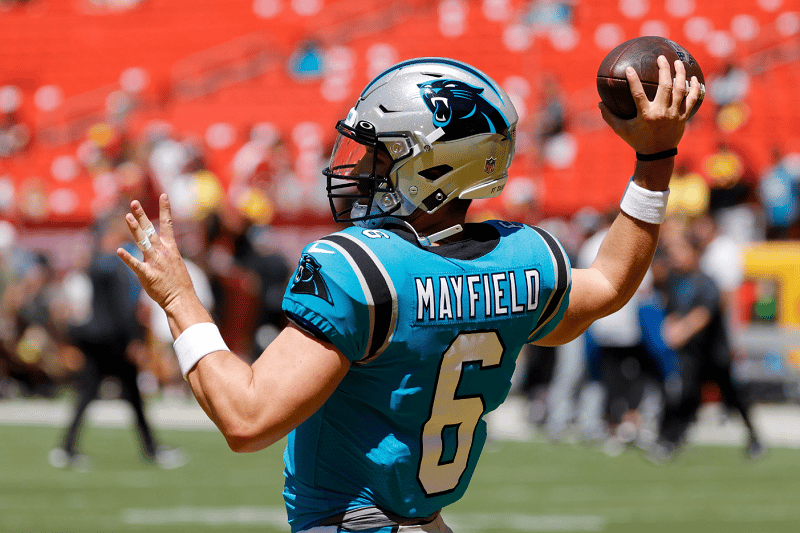 Bad news never comes alone…
The task will become even more complicated for the new interim coach of Carolina.
According to NFL Media, Baker Mayfield is suffering from a severe ankle sprain, which could keep him out of the field for a few weeks. The Panthers quarterback was seen with a protective boot following the game against San Francisco. The X-ray would have revealed nothing, but the MRI would confirm the bad news.
Whatever the situation, the club will have to prepare PJ Walker to face the Rams this weekend. Sam Bradford is still listed in the squad with an ankle injury as well.
In five games this year, Mayfield has recorded 962 yards, 4 touchdowns and 4 interceptions for 54.9% passing completions.