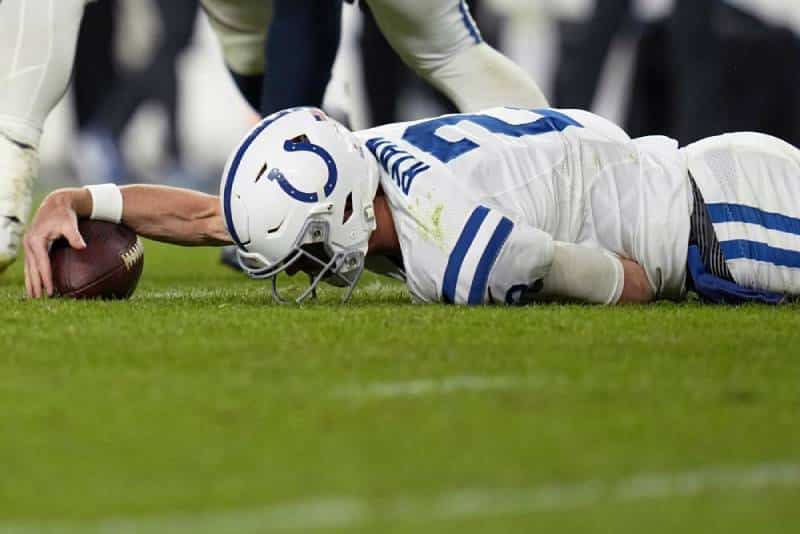 Denver Broncos (2-3) – Indianapolis Colts (2-2-1): 9-12
What depression! Two multiple Pro Bowlers quarterbacks, and not a single touchdown to get your teeth into! Thursday night's game was a rare offensive sadness.
Nathaniel Hackett at least had the merit of not playing for the draw. Led by three points after a field goal from the Colts at the start of overtime, the Denver coach attempted the shot on 4th & 1 at 5 yards from the end zone. But, almost unsurprisingly, the pass from Russell Wilson (21/39, 274 yards, 2 int) was well defended by Stephon Gilmore, a big man in his team's victory.
And the @Colts walk away with the W in OT. #INDvsDEN on Prime Video
Also available on NFL+ https://t.co/qcjXnKGOp7 pic.twitter.com/rApHGVBy70

— NFL (@NFL) October 7, 2022
Because the hero of the evening is defensive. 2 minutes 13 from the end of regulation time, while the Broncos were leading by 3 lengths (9-6) and had the ball on the opposing 13 yards, Gilmore, already him, arose to intercept a pass intended for Tyrie Cleveland. Matt Ryan (26/41, 251 yards, 2 int) then managed to lead his attack to a field goal from Chase McLaughlin 5 seconds from the buzzer to send the game into overtime.
Winners of the toss in the extra period, the Colts went for a new field goal, this time from 48 yards, to pass. The Broncos therefore failed to respond.
Old age is a shipwreck
Are Matt Ryan and Russell Wilson cooked? They are in any case very far from their best moments in the league. Before their two late-game field goals, Ryan's Colts punted 7 times, lost 2 balls and scored only twice on foot. In the case, Ryan was intercepted twice, collected 6 sacks and dropped two fumbles which were still recovered by his team. If his line, once again overhauled, did not give him much hope, the level is still worrying. Only thinning, the contribution of a good Alec Pierce (8 rec, 81 yards) in the air.
For Wilson, things got off to a better start, with an early field goal. Five punts and two interceptions, the latter both occurring as Denver led 9-6 in the final quarter and tried to kill the game. Garrett Bolles' injury didn't help either, but still. With a decent ground game (125 yards at 4.5 yards/rush) and some quality targets, the result shouldn't be so sad.
A winner was needed, but both teams made a very sad appearance. Announced as contenders for the playoffs, they are currently very far from the best in AFC.