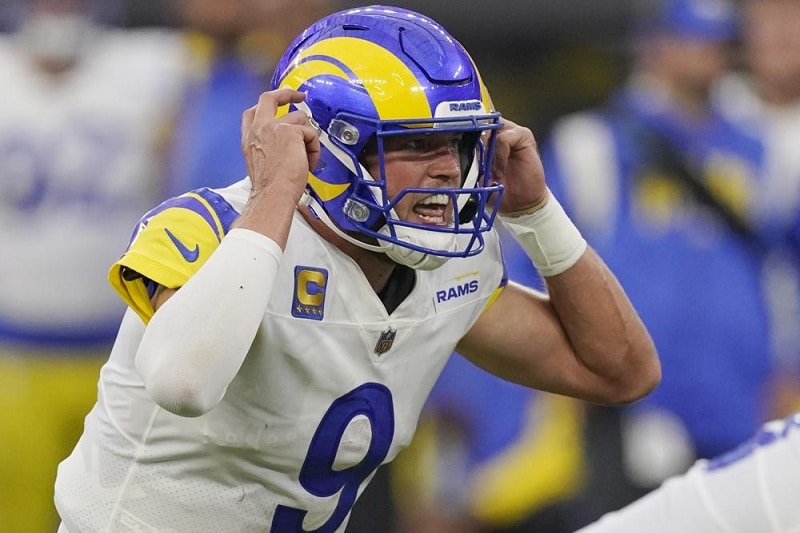 Three interceptions, seven sacks collected: Matthew Stafford had a difficult evening Thursday night at the start of the 2022 NFL season. If the defending champions were officially playing at home, Bills Mafia jerseys were nevertheless numerous in the stands of SoFi Stadium. So numerous that on certain decisive actions, Matthew Stafford could not trigger the snap with the force of his vocal cords, therefore having to fall back on silent face-offs, which are rather the prerogative of teams playing outside. and hampered by public disturbances.
In a post-match press conference, Stafford revealed that it was not a first.
"We had prepared for this. Making silent snaps at home, again. This is not something that is new to us"
Did the massive support of Buffalo fans, or rather, the lack of a large enough following for the Rams cause, have an impact on the game? Certainly, according to Sean McVay (Head Coach).
"We have used the silent snap several times. Buffalo did a good job of anticipating the face-off moment"
Cooper Kupp (WR) also explained how this put the team at a disadvantage.
"When you make a silent snap, you lose the advantage that the offense has of starting the action just before the defense. So ideally, we would never like to have to do it. "
While not all of the Rams' home opponents will have a fan base as large as the Bills' to unsettle the locals, it's still rare for the defending champion to suffer from disenchantment, or rather, in the case of LA, indifference on the part of its inhabitants.