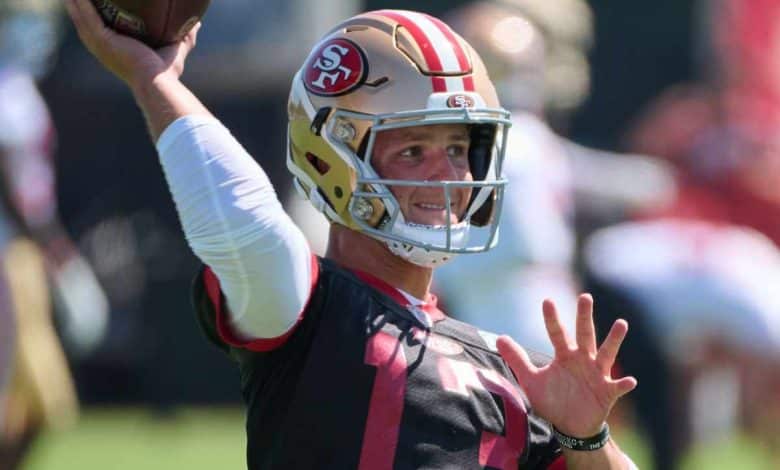 A torn elbow ligament. Participation in the 2023 season uncertain. And finally… all is well!
Monday, Kyle Shanahan was delighted with the state of health of Brock Purdy in front of the microphones.
"It's the same as what I saw before his injury. Nothing different, "assured the coach to the press.
Same story on the side of Sports Illustrated. Special correspondent at California training camp, journalist Gilberto Manzano reports that last season's surprise pitcher looks to be in great shape, absolutely not limited by the arm injury that ended his last campaign.
Nothing to get carried away anyway. Purdy is not expected to be on the field for the preseason opener.
"I doubt Brock plays," Shanahan conceded.
Trey Lance, Sam Darnold and Brandon Allen should therefore continue their training camp duel during the meeting against the Raiders on Sunday at 10 p.m.