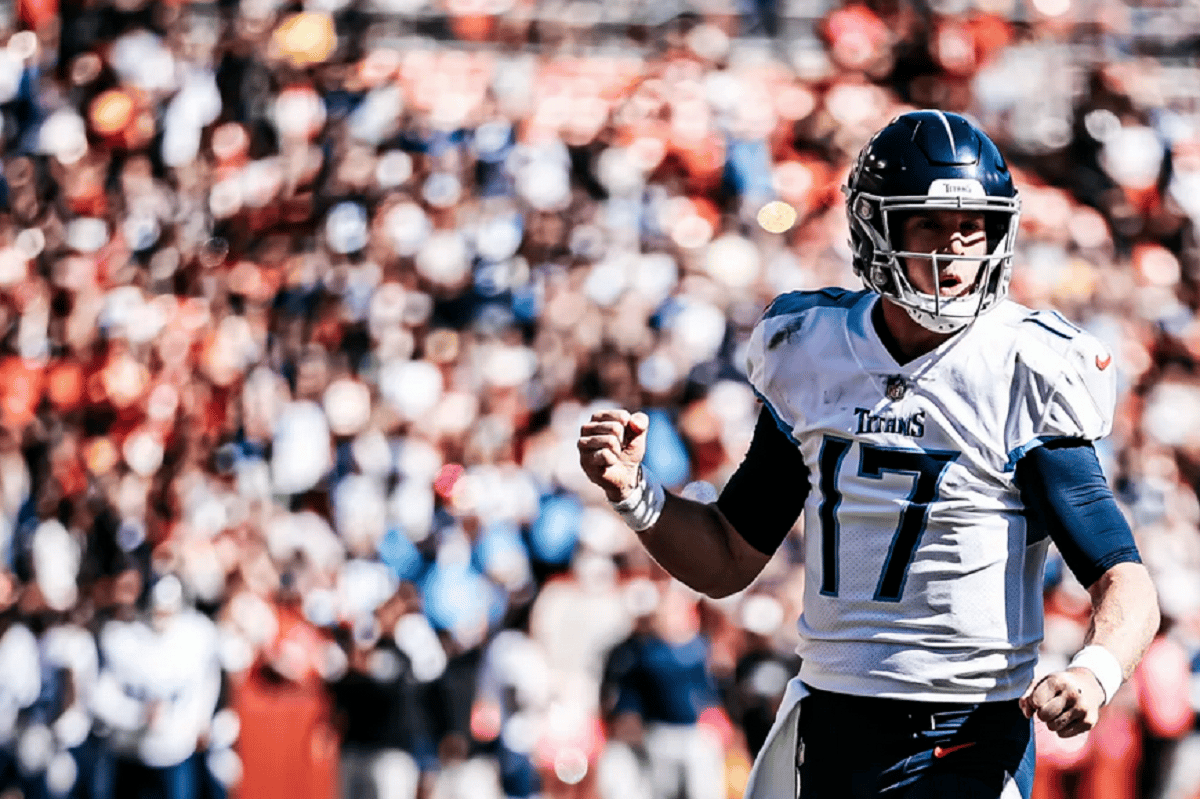 Washington Commanders (1-4) – Tennessee Titans (3-2): 17-21
Decidedly when it does not want … While Carson Wentz (25/38, 351 yards, 2TD, 1INT) could have been the hero of his team by bringing up, thanks to his passes, 87 yards to his team to put it in position to win.
The quarterback saw his last pass on 3&goal being intercepted. A turnover a few seconds from the end which offers victory to the Titans. From possible hero to zero, this action symbolizes more than any other the momentum taken by Wentz's career.
TTFU ⚔️

📺: Watch #TENvsWAS we @NFLonCBS pic.twitter.com/VPVmpluulc

— Tennessee Titans (@Titans) October 9, 2022
A tight first act
In a match with two attacks in difficulty since the start of the season, it was unsurprisingly the defenses which first dominated by forcing the punts to multiply to start (4 in a row).
It was the Titans who opened the scoring first (0-7) with a pass from Ryan Tannehill (15/25, 181 yards, 1TD) for Hilliard. But the locals respond with a field goal (3-7) and even take the lead when Carson Wentz connects with Dyami Brown (2rec, 105 yards, 2TD) for a touchdown pass from 75 yards (10-3).
.@deuce2_'s FIRST CAREER TD

📺CBS pic.twitter.com/mv3igQihBZ

—Washington Commanders (@Commanders) October 9, 2022
However, the Titans play perfectly before halftime, keeping their hands on the ball for 7 minutes, going up 81 yards for a touchdown from Derrick Henry (28 races, 102 yards, 2TD) on a 1-yard race. At halftime, they took the lead with a score of 14 to 10.
To you, to me
In the second half the two teams play almost the same way and copy each other in action. When one punts, the other too, when one scores, the other too… Which has the advantage of giving a close match until the end.
After several punts, it was the Commanders who came back in front (17-14) when Wentz found Brown for the second time. The receiver, who had never scored in the NFL until then, therefore scored his second touchdown of the evening.
Tennessee responds directly with a series of 75 yards that concludes Derrick Henry for his second touchdown of the evening. The visitors then resume orders 21 to 17.
Behind the two teams again exchanged several punts (4) before the last tragic act for the Washington quarterback… The team from the capital sank with a 4th defeat when the Titans, with this victory, returned to the top of the AFC South.