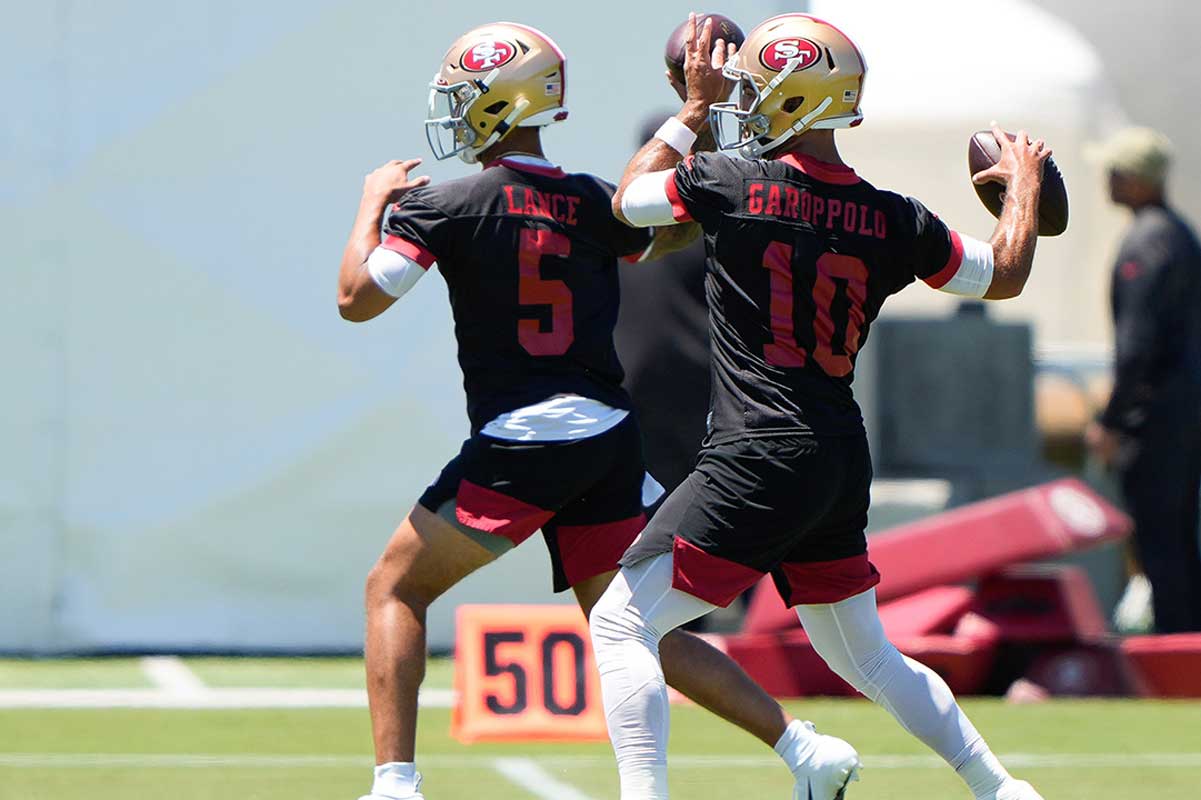 We rarely select a quarterback in third position in the Draft to let him polish the bench for ten years. Trey Lance should therefore end up taking the starting place. Maybe in the offseason.
Jimmy Garoppolo knows he's on probation. And he's not afraid to admit it.
"It's always in the back of your mind," he told NBC Sports Bay Area about his future. "It's really been with me all season. I knew what kind of season we were in, I knew everything that was going on behind the scenes. It was a little different. "
In the event of a loss, last Sunday's game against the Rams could have been his last with San Francisco. Again, he recognizes that the atmosphere was special. Before the match, first, his teammate Kyle Juszcyk pointed out to him that this might be their last outing together.
"He and I had a fun time. I love this team. I love players. I love everything about this team. It's a great group to be around. We want to continue as long as possible now. "
Victory and qualification in hand, he then had to recover from his emotions and move forward.
"You have to try not to be too overwhelmed by emotions in these moments. In the end, you have to play football. But the human aspect necessarily comes into play. We feel it a little after the match. The next day, you have to quickly move on to something else. And we did it well. "
Next step, the opposition with the Cowboys in the first round of the playoffs.