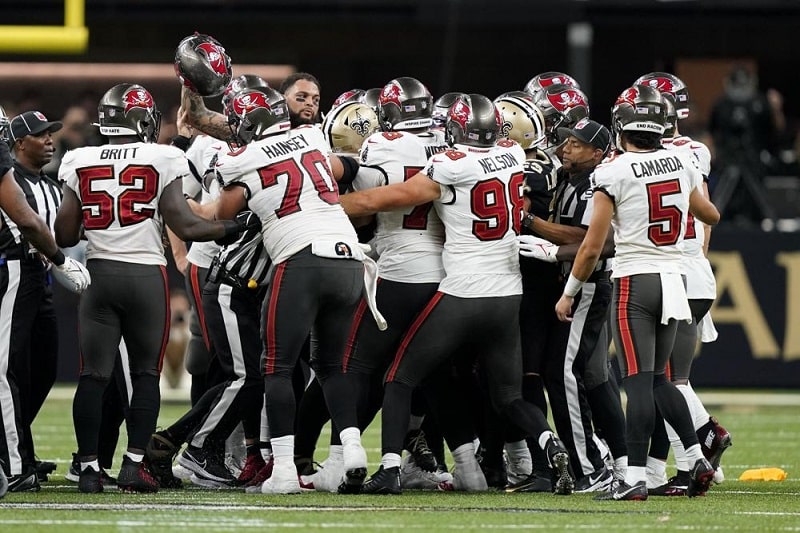 The league has delivered its verdict: Mike Evans is the one to pay for the altercation between Saints and Buccaneers.
In a game locked by defenses, the encounter between New Orleans and Tampa Bay came alive during the third quarter when both teams found themselves in the middle of the field for a wide outflank. A friction involving Tom Brady, Leonard Fournette, Marshon Lattimore and Mike Evans has resulted in an altercation between players from both clubs.
If the NFL is investigating all aspects of the fight, including the possible role of Bruce Arians on the bench, the disciplinary sanction fell on the players involved. Evans is believed to be primarily responsible. The receiver receives a one-game suspension according to NFL Network, and he would be the only one to be punished. This is the second time Evans has been disciplined for a scuffle with Lattimore, the first being in 2017.
Evans retains the right to appeal the decision and may be heard by NFL and NFL Players Association officials. But if the sanction is confirmed he will leave Tampa Bay diminished to face the Packers. The franchise will welcome Aaron Rodgers and his troops while Chris Godwin (hamstring) and Julio Jones (knee) are already unavailable.