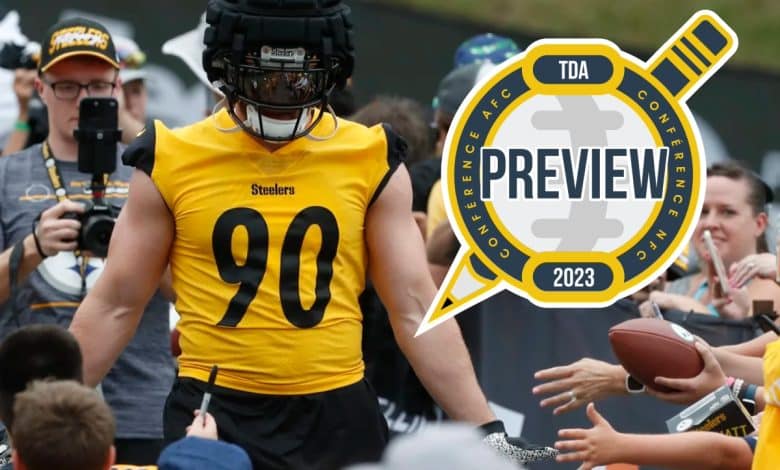 The season is approaching. The editorial staff of DNA of Sports invites you to take stock of the strengths and weaknesses of the 32 franchises. Today, the Pittsburgh Steelers 2023. You can find all the presentations by clicking on this link.
For a few seconds in week 18 last year, the Steelers qualified for the playoffs thanks to favorable results. The wheel didn't turn the right way in the end, but that's how far Pittsburgh came back in 2022.
In the end, a record of 9 wins for 8 losses and still no season below 50% victory for Mike Tomlin. The technician will be able to rely on what worked last year, to hope to turn a corner.
Last season: 9 wins – 8 losses, 3rd in AFC North
Movements in the off-season
Notable arrivals: Allen Robinson (WR), Isaac Seumalo (LG), Markus Golden (EDGE), Kwon Alexander (LB), Nate Herbig (RT), Cole Holcomb (LB), Keanu Neal (S), Patrick Peterson (CB) , Elandon Roberts (LB), Chandon Sullivan (CB), Nick Kwiatkoski (LB), Le'Raven Clark (RT)…
Re-signings: Alex Highsmith (EDGE), Larry Ogunjobi (DL), Mittchell Trubisky (QB), Damontae Kazee (S), Zach Gentry (TE), James Pierre (CB), Miles Boykin (WR), Mason Rudolph (QB )…
Draft: Broderick Jones (T), Joey Porter Jr. (CB), Keeanu Benton (DT), Darnell Washington (TE), Nick Herbig (LB), Cory Trice (CB) and Spencer Anderson (OL).
Notable losses: Cameron Sutton (CB), Devin Bush (LB), Robert Spillane (LB), William Jackson III (CB), Terrell Edmunds (S), Myles Jack (LB), Trenton Scott (RT), Chris Wormley (DL ), Derek Watt (FB), Steven Sims (WR), Malik Reed (EDGE), Benjamin Snell Jr. (RB), Ahkello Witherspoon (CB), Tyson Alualu (EDGE), Arthur Maulet (CB)….
Without much financial room, the Steelers were content to replace starters in the offseason. However, they did not forbid themselves a few bets. Defense is perhaps the sector that has moved the most. Among the linebackers, Devin Bush, Robert Spillane and Myles Jack have left, while Cole Holcomb, Nick Kwiatkoski, Kwon Alexander and Elandon Roberts are arriving.
Same thing on the back lines with the departures of Cameron Sutton, Terrell Edmunds or Ahkello Witherspoon. While, in the sense of arrivals in these positions, Patrick Peterson and Keanu Neal in particular come to bring experience to the workforce. On the other side of the ball, the leaders tried to bring in Allen Robinson to, why not, revive him after a complicated passage in Los Angeles. Above all, Isaac Seumalo reinforces the offensive line (see below).
On this line precisely, there should be a rookie this season with the presence of Broderick Jones, the first player drafted by the Steelers this season. Finally, we also gave Alex Highsmith a big contract in the spring so that he could continue to line him up opposite TJ Watt and form one of the best pass-rushing duos in the league.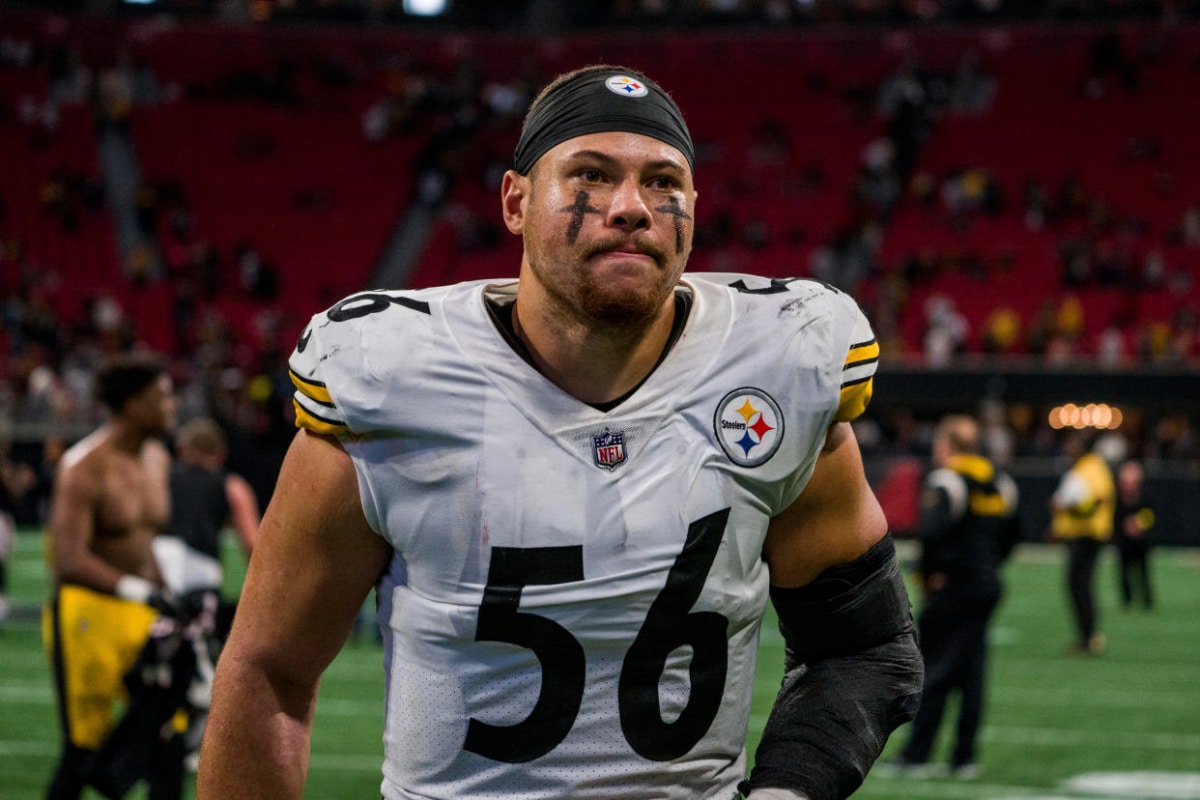 The strong points)
It's hard to miss this defense when talking about the Steelers' strengths. It's simple, it's one of the best in NFl. Complete and well coached, this squad has carried this team for several seasons. This year again, it should do damage.
Firstly because there don't seem to be many gaps on this side of the ball. Then because beyond a very high homogeneous level, Mike Tomlin has superstars at his disposal. TJ Watt and Minkah Fitzpatrick, for example, are among the best players in their position in the NFL. A duo to which must be added Cameron Heyward on the defensive line which rarely disappoints.
On the other side of the ball, it's more uneven and not everything is perfect, but some skills-players could stand out. Najee Harris has proven that even behind a struggling offensive line, he can make an impact. Just like George Pickens, the receiver who has already displayed his qualities during his rookie season.
The weak spots)
Even if we have just mentioned two good offensive elements, this squad remains worrying. Starting with the offensive line. Certainly, the leaders are trying to solve the problem, but for the moment, until proven otherwise, this line remains the black point of this attack. Behind, Najee Harris has to struggle even more and quarterback Kenny Pickett is struggling to progress calmly. The launcher is also part of the problem for the moment.
he is certainly young and has time to prove the opposite, but for the moment he does not have the makings of a player capable of carrying his attack. The problem is that he is also not helped by his offensive coordinator. Despite a highly questionable (and criticized) 2022 fiscal year, Matt Canada retained his position as the Steelers' offensive manager. A surprising decision as the technician seemed to lack ideas last year.
X Factor: TJ Watt (Edge)
He is perhaps the very definition of the X factor. He who, by his presence, can change everything. The one also who, apart from his absence, leaves a tusk orphan. TJ Watt is unquestionably one of the best defenders in the NFL. The pass-rusher is a fish for all quarterbacks. Above all, he not only stacks the sacks, he also allows his defense to raise his level of play. A visual impression confirmed by the stats.
When he's there it's 288.8 yards conceded per game and an average of 16.9 points. Without him, these figures explode: 389.9 yards and 25.3 points. You will understand, it is better that he is on the ground. The problem is that he missed 7 games last year. He shouldn't do the same this season. If there's one player who should stay out of the infirmary, it's him.
Player to watch: Isaac Seumalo (LG)
As we said, the offensive line remains overall one of the weak points of this team. Unsurprisingly, the leaders tried to overcome these shortcomings during the offseason. It was in this context that the Steelers recruited Isaac Seumalo inside this line. Arrived from the Eagles, where he played in one of the best lines in the country, the guard has become a reference to his position.
With his physique and his experience, he will be able to pull this group up. His goal will be to help stabilize that line to aid Kenny Pickett's development on one side and Najee Harris' all-out explosion on the other. Only question mark for Seumalo, his health. If he played all the games in 2022, he could not finish the 2019 and 2020 seasons. If his physical worries are well and truly behind him, then Mike Tomlin has found one of the anchor points of his line.
2023 Pittsburgh Steelers Schedule
49ers, Browns, @Raiders, @Texans, Ravens, Repos, @Rams, Jaguars, Titans, Packers, @Browns, @Bengals, Cardinals, Patriots, @Colts, Bengals, @Seahawks and @Ravens.
The audio preview of the podcast
In summary
Whatever happens this team will not be easy to maneuver. She should annoy more than one opponent. However, with the same construction as last year, the Steelers risk experiencing a repetitive bis. A correct season in which it lacks the little extra to turn a corner.
This little extra may be called Kenny Pickett, but we will have to wait to confirm it. Difficult on the other hand to see them with less than 9 victories. Mike Tomlin has a reputation to uphold.
Prediction: 9 wins – 8 losses – No playoffs