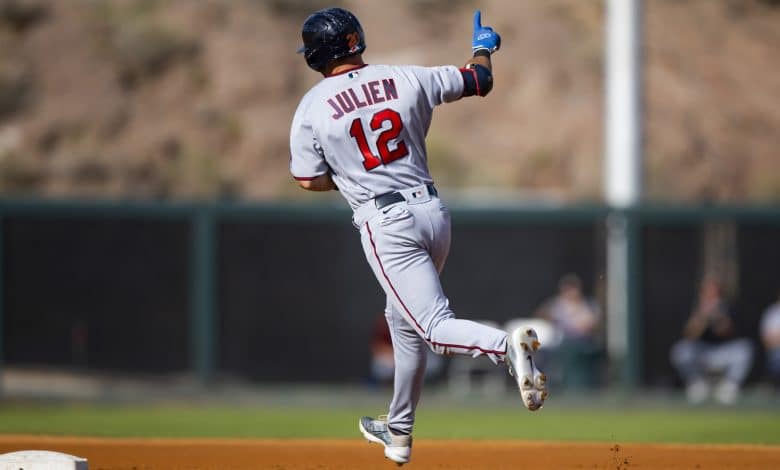 Édouard Julien is clearly a hope to watch. After all, the product of the Minnesota Twins organization had a superb 2022 season in the minors before dominating in the fall season in Arizona.
This earned him recognition as one of MLB's top 10 prospects at second base. He is the seventh best prospect at his position.
With the trade that sent Luis Arraez to Florida, the table is set to possibly celebrate the Quebecer's arrival in the Majors in 2023. It's more and more likely.
And what's interesting is that the player almost earned himself a spot among Major League Baseball's top 100 prospects. It's not me saying it: it's Jim Callis.
Jim Callis is the prospect expert who works for MLB. He was asked if Julien had been considered for a place in the top-100.
His answer?
Julien had some support after his excellent run in the fall league.

His batting ability and batting discipline are impressive, but he needs to find a home on defense.

–Jim Callis
Last year, Julien played second base every time he was on the field. But in 2021, in his first year as a pro, he played three bases in addition to having chances in left field.
We know that to settle, a young hopeful must be able to settle anywhere. He proved he could do it in 2021 and in 2022 he proved he could play second base full time.
And Jorge Polanco isn't a strong second goal in the Majors…
So I don't know exactly what Jim Callis meant, but what we must remember is that the Twins are not far from having a quality prospect in the Majors.