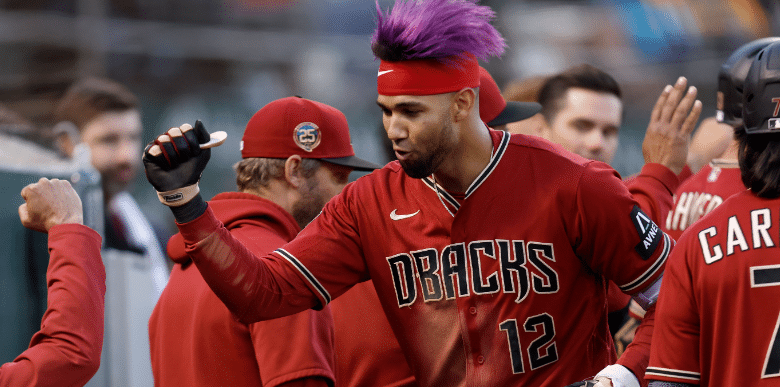 We are at 1/4 of the season. After all, the clubs have all played around 41 games, which makes the rankings a bit more meaningful.
Obviously, he still has time to change 1963 times by the end of the season, but it's still worth noting that clubs that fall behind need to pedal harder.
On the contrary, those who have taken a good lead can afford a bit more difficult time without escaping it.
That doesn't really apply to clubs in the American East, which are (by far) the toughest division in baseball. Right now, even the Blue Jays are ahead of the Twins, who are leading Central.
But still. Even if the Blue Jays clearly have a shortfall in terms of consistency, the club is still very close to the playoffs.
When you look at it, the Red Sox (who have a better record than Minnesota) are also close to the playoffs, which is a surprise…but they're running a pretty close race.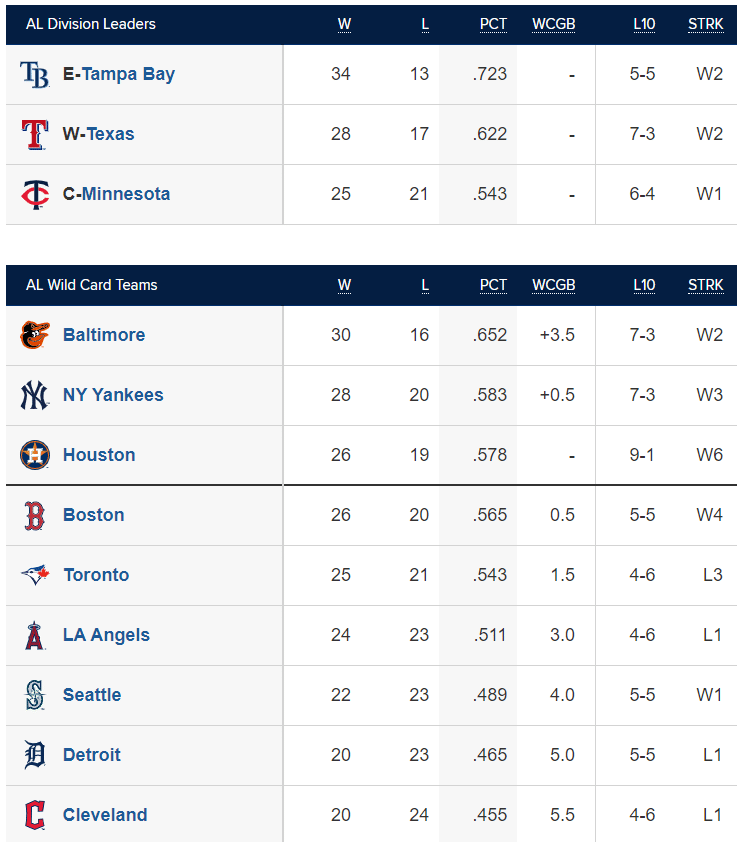 But is that the only surprise in the American League? No.
Did you think the Rays were going to dominate that much? That the Rangers (without Jacob deGrom for a few weeks) were going to get the better of the Astros?
That the Orioles were going to be the second Major League Baseball team to reach 30 wins this season? That the Mariners were going to be four games out of the playoffs?
So there are good surprises in the American… but it's also the case in the National. What do the Pirates tie with Milwaukee, for example?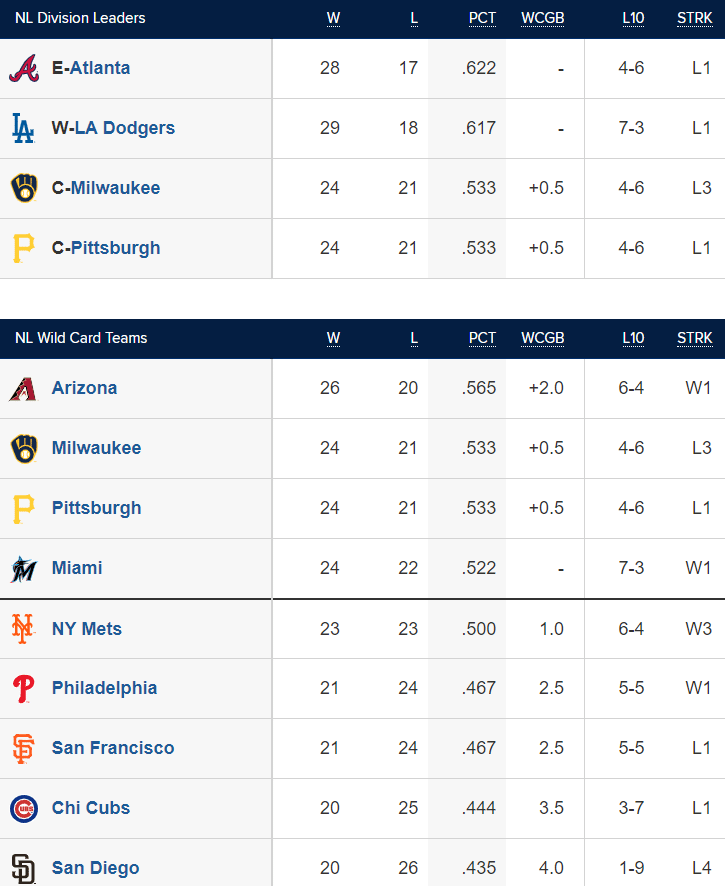 Seeing the Braves and Dodgers at the top isn't a surprise, but it's surprising how well the Dodgers lead the San Diego Padres.
Moreover, the Padres are four games out of the playoffs and only one game ahead of the Rockies, who have the worst record in the Nationals – with Washington. Ouch.
They are behind the Giants, but also the Diamondbacks. The latter are comfortably installed in series at the moment and they have the wind in their sails. It is a surprise.
And what about the Mets? They may well be in front of the Phillies and be on the verge of the playoffs, but to see a poor club like the Marlins in front of them, it's… amazing.
Money doesn't buy everything.
Saint-Louis, with its 20-27 record, is only 1/2 game behind the National. It is also, of course, a big surprise.