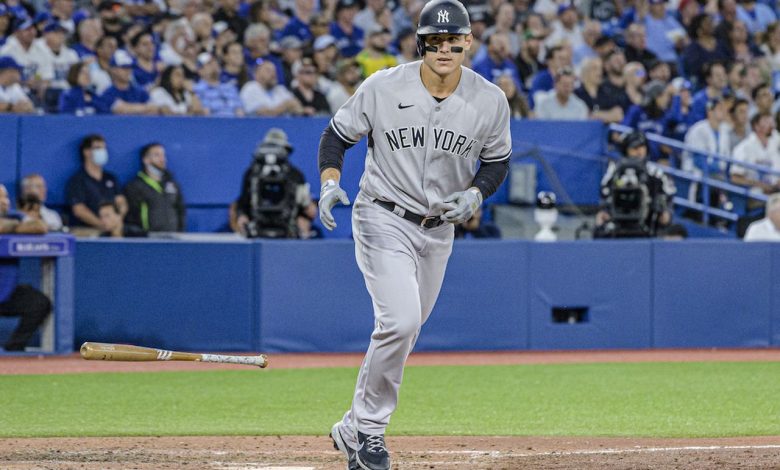 Last night, the Yankees made sure they got their hands on a division title in Toronto. So here they are in a strong position, they who should certainly finish second in the American.
This gives the club the luxury of leaving out several veterans, including Anthony Rizzo, Giancarlo Stanton and Gleyber Torres, among others.
What I notice is that the Judge will be the hitter of choice, but he will be there. He was the one who insisted on playing the game for obvious reasons.
If he was walked four times yesterday with Rizzo behind him, will he have five tonight…much to Stephen A. Smith's misfortune?
In short. All that to say that the Yankees veterans had a playoff break, but it won't be a party for Anthony Rizzo.
Why? Because Aaron Boone decided that tonight he was going to be the unofficial manager of the Yankees. He notably helped build the Bombardiers roster.
He will have some decisions to make (together with Aaron Boone), but this will allow him to have a small dose of managerial experience anyway.
It reminds me of Russell Martin's last game in Toronto, where he acted as manager in place of John Gibbons.
Obviously, Rizzo has the cast of a manager and even if he wasn't a catcher, that's possibly the logical next step once he retires.
Nice thought of the Yankees, therefore.
The Jays roster for tonight.
Auston Matthews felt small last night.
Anthony Rendon back in action?