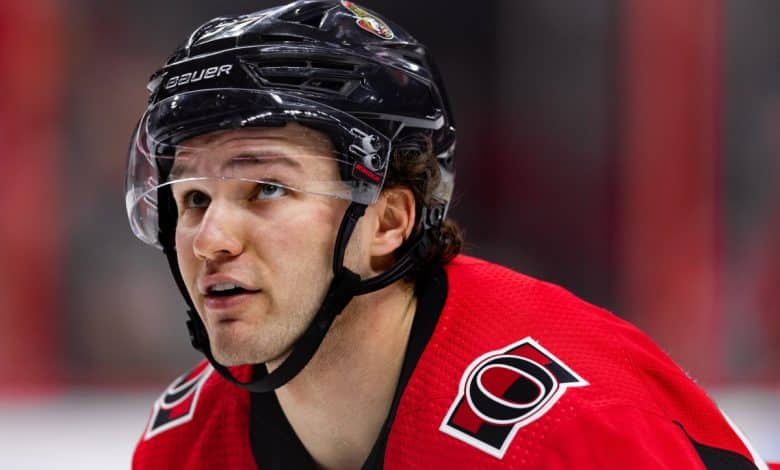 The Ottawa Senators may be without Josh Norris for the remainder of the season due to a shoulder injury.
Sens head coach DJ Smith said Wednesday that surgery was an option for Norris. A decision will be made in the next few days. Smith added that he was not convinced Norris would be able to play again this season.
On Monday, Smith first mentioned that Norris would miss "at least a few weeks." The team, however, was awaiting Norris' magnetic resonance imaging (MRI) results.
The center, who was entering the first season of a new eight-year, $63.6 million deal, was injured in Saturday's game against the Arizona Coyotes.
The 23-year-old has one goal and two points in five games this season. He scored 35 goals and had 55 points in 66 games with the Senators last season.