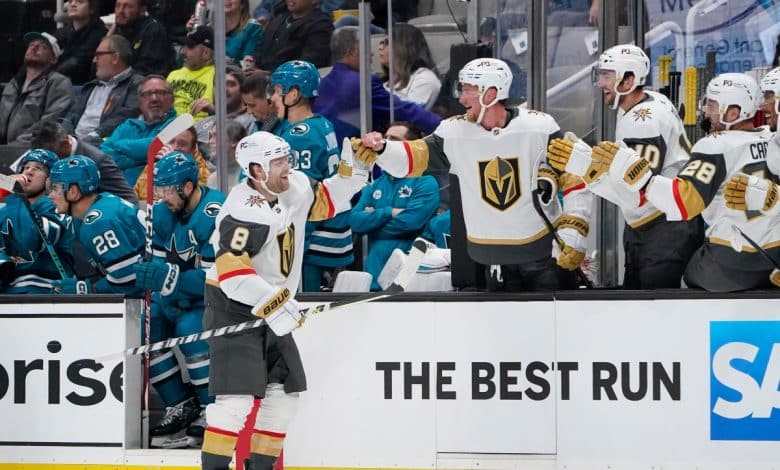 Vegas Golden Knights winger Phil Kessel became the NHL record holder for most games played in a row by raising his streak to 990 on Tuesday when he opened against the San Jose Sharks.
The striker underlined this moment in style by scoring the 400th goal of his career in a 4-2 victory. At the end of the first period, Kessel knew how to take the defense of speed to present himself in front of James Reimer and thwart him with a throw.
The 17-year veteran achieved the feat in his 1,211th career game, after tying the Keith Yandle mark yesterday against the Toronto Maple Leafs.
Phil Kessel, the NHL's new iron man
Nico Sturm and Matt Nieto gave the Sharks a 2-1 lead in the second period, but Vegas exploded in the third period with three unanswered goals. Shea Theodore, William Karlsson and Mark Stone hit the target to turn things around.
Kessel's current streak began with Toronto against the Tampa Bay Lightning on Nov. 3, 2009, and he's likely to keep that record for a long time to come as he holds a very long lead over his closest pursuer. Carolina Hurricanes defenseman Brent Burns has the second-longest streak played at 684, and Columbus Blue Jackets forward Johnny Gaudreau is third with 301 games played by active players.
Kessel has 400 career goals and 559 assists with Boston, Toronto, Pittsburgh, Arizona and Las Vegas. He hopes to return to the playoffs this season after having been excluded in the previous one with the Coyotes.
With his 400th goal, he also became just the 13th American player to reach that milestone. He came very close to getting there on Monday by scoring a goal which was however overturned after the video replay due to an offside.
Kessel said there were times when he felt his streak was going to end due to numerous injuries and pain.
"Nobody is ever 100% in this league, it's impossible. There are always sores, but you have to get over it, "he said Monday night after the game against the Toronto Maple Leafs.
"I had great experiences in each of the cities, they are all different. I love to play, I love to compete. I've been doing this for a long time, but I still enjoy it. I loved playing in the NHL for those 17 years and I hope I can continue. "
The iron man, but also great occasions!