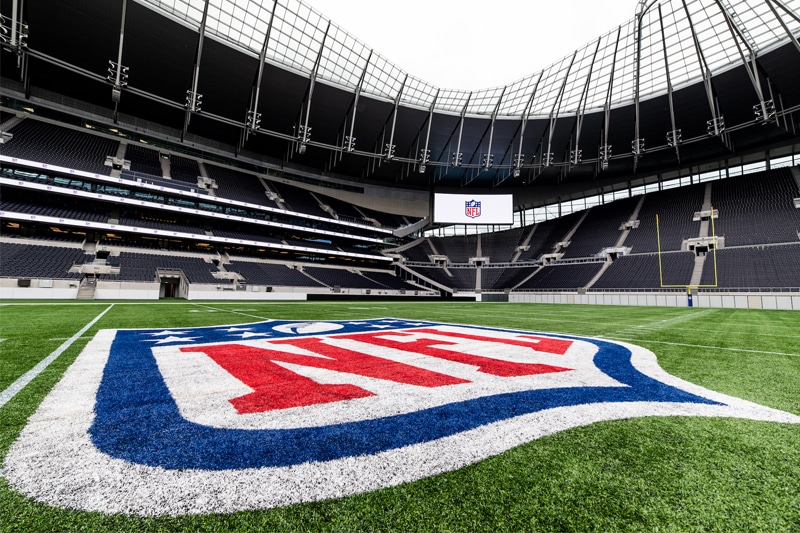 Since opening in 2019, Tottenham Stadium has become an NFL regular season venue. It will host two more meetings in 2022.
But the North London club sees even further. According to the Daily Mail, the leaders are considering the possibility of bidding to host the Super Bowl in 2026, with the ambition of becoming the first stadium to bring the Big Game outside of American borders.
With just over 62,000 seats in an ultra-modern arena and one of the largest cities in the world, the potential is there.
Our colleagues specify that the NFL would not be insensitive to the idea of ​​a Super Bowl played abroad. But the extent of this interest remains unclear. Separately, Stadium Australia in Sydney would also be interested in the Super Bowl if the league opened up the international bidding process. The Australians would have the disadvantage of not having hosted any matches so far, but the advantage of being able to offer a prime time kick-off in the United States if the match begins in the afternoon in Australia.
Because inevitably, in addition to logistics, the question of jet lag seems central to the problem of holding a Super Bowl in England.
Super Bowl or not, Tottenham would also be in negotiations with the NFL to extend the 10-year lease signed for hosting regular season games. An attempt to bid to host the Super Bowl would at least serve as a nice publicity stunt for the Spurs in the United States.