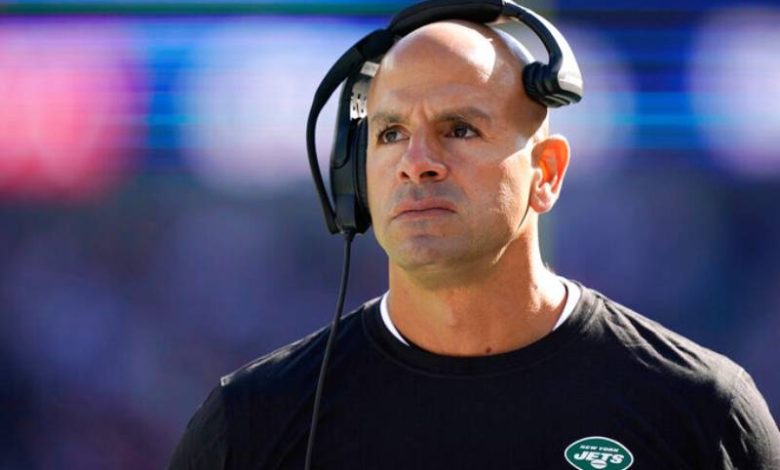 The Jets haven't won the title since 1968-69. They haven't made the playoffs since 2010-11. They have finished last in their division for the last three seasons, and six of the last seven campaigns. One could also add that they play in the same conference as the Chiefs, Bills and Bengals.
But Aaron Rodgers has just arrived. And that changes everything.
For Robert Saleh, the 39-year-old quarterback places New York in a new dimension: that of the contenders for the NFL title.
"We see the noise around us, the positive vibes," the coach explained to the press on Tuesday. "Let's be excited because there's… In my opinion, the 32 coaches talk to their team about the title every year. And then if we're realistic, there are maybe six or eight teams that really have a chance of getting there, and I think we are one of those teams. »
The Jets need to stay focused on the moment
Robert Saleh still remains lucid. He knows that the results will not happen by magic.
"All of this means nothing if we don't do what we have to do today," he added with precision.
Because if it is necessary to see far, the coach also remains on an immediate motivation speech.
"We want all the positive vibes, but once the kick-off is given in the opening game, all that will count are the results. To get the results we want, it doesn't happen on game day. It happens today. It was yesterday. Tomorrow. It happens with every breath you take, how you prepare to get there and keep those positive vibes flowing. We would love to finish at 17 wins – loss, walk around in the playoffs and win the title, but we can't do it without focusing on the moment. »
And even focusing, it might be a bit more complicated than that.
The pressure continues to mount on the side of the Jets, and it is only the month of May.