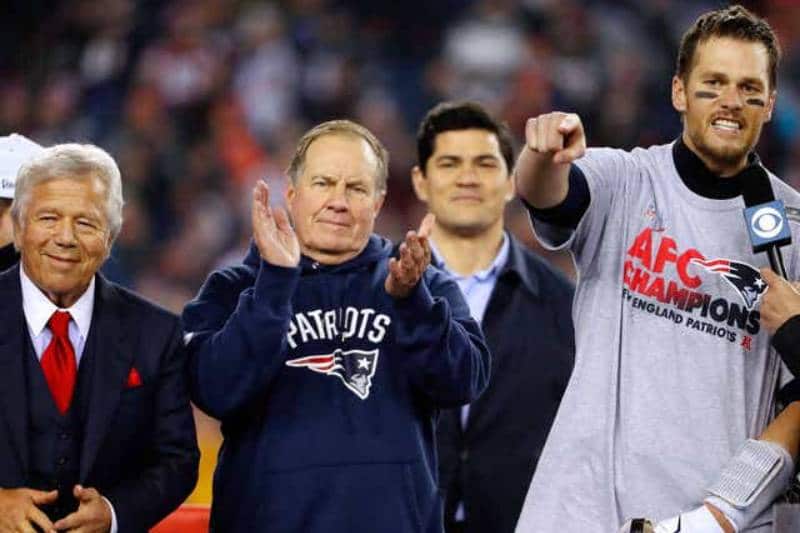 Fortunately, Robert Kraft published his reaction to Tom Brady's retirement in writing.
Because the oral version would have obviously been more flowery.
According to former Patriots linebacker Ted Johnson, who now officiates on NBC Sports Boston, the owner of the New England franchise would have been furious to discover that his team was not even mentioned in the quarterback's departure statement.
"When he initially heard the information, Robert Kraft was very upset, there were shouts. He reportedly freaked out after reading (Brady's) Instagram post. "
Brady ended up thanking the Patriots by responding to one of their tweets. And he thanked Bill Belichick when the coach released his own statement on Wednesday.
If the relationship between Brady and Belichick seemed tense when the player left for Tampa, Kraft always cried out his love for his player, which surely explains his sadness at this strange oversight.
At this time, no official announcement has been made on a potential one-day signing of Brady with the Patriots. This would allow him to officially retire under the colors of the franchise he played for for 20 years.
According to @Teddyjradio Robert Kraft had a "temper tantrum" after Tom Brady left the Patriots out of his retirement announcement 👀 pic.twitter.com/JTI6TICAyX

— NBC Sports Boston (@NBCSBoston) February 2, 2022